Miley Cyrus Sports Sexy Tomboy Look At Tattoo Shop In Instagram Photo
Miley Cyrus shared a sexy picture of herself from a tattoo shop recently on social media. She went out to get some new ink on her body and has shared pictures and videos of it with her fans online.
Cyrus had a tomboyish look when she went out to get a new tattoo recently. She shared a selfie from her outing with her fans on Instagram.
The photo was taken at the tattoo shop, and it shows a patron getting some new ink in the background. Cyrus wore a sleeveless grey top, jeans that reached her ankles, and a pair of ankle-length boots. She finished the look with a black hat and wore her trademark jewelry.
Cyrus also shared a video of her sticking her tongue out on her Instagram Stories page. She wore a black, sleeveless top for the close up selfie video.
The outing appears to have been a fun experience as Cyrus drove to the tattoo shop in her car. She shared a few pictures of her while she was on the road with her fans on Instagram.
Cyrus had the same grey top on when she was driving along with a pair of sunglasses to protect her eyes while driving.
As far as the tattoo she got is concerned, it is a big rose on the back of her hand. Cyrus shared a video of the tattoo on her Instagram page.
Cyrus captioned the post with the words every rose has its thorn. It is not clear if this is a nod towards any of her exes.
After breaking up with husband Liam Hemsworth, Cyrus was first spotted with Kaitlynn Carter, but she split from her quickly and is currently dating Cody Simpson. The singer has been actively sharing her activities with her fans on social media, and her current relationship is also said to be a casual thing.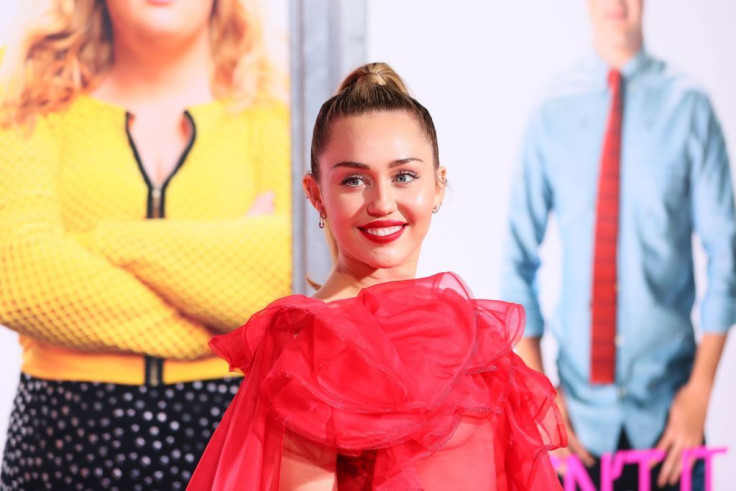 © Copyright IBTimes 2023. All rights reserved.