Miley Cyrus Wants Just One Perfect Wedding; Wedding Date Set? [VIDEO]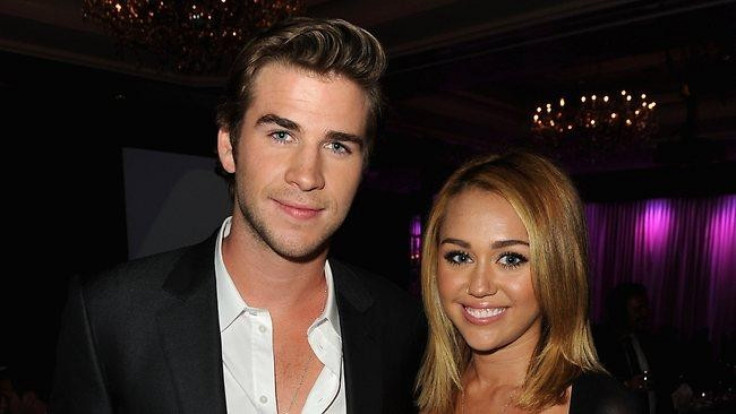 Despite rumors that Miley Cyrus wanted multiple weddings, she only wants just one that will be perfect. Rumors are also circulating that Cyrus has settled on a location as well as a date for her wedding to Australian actor Liam Hemsworth.
Miley Cyrus' father, singer Billy Ray Cyrus, told Us Weekly that the couple wanted three separate ceremonies. Miley has now disputed those claims, settling on just wedding.
Miley Cyrus appeared on "The Ellen DeGeneres Show" and discussed her upcoming wedding to Hemsworth. Cyrus is currently working on her latest record and was surprised to find out how much work, planning and detail goes into the big event, notes USA Today. Speaking to Ellen, Cyrus said, "I don't want to be doing too much and be crazy and forget about the moment of it all."
That's not to say Cyrus is not excited about her wedding. The most exciting part, she said, is "that look when you know who you are marrying. You see the first time. You're seeing the dress. You're seeing everything that you planned for months and months like coming together. And that you did it together," according to USA Today.
Speaking to Ellen, Cyrus quickly dispelled all rumors of multiple weddings, saying definitively that she will be having just one. But everything has to be just right. According to Cyrus, "It has to be perfect. It has to be like the soundtrack in like a movie. It's the one day that that movie crap is real," reports San Francisco Chronicle. Cyrus does not want to be bogged down by a tour or other obligations at the time of her wedding.
As one rumor gets dismissed, another pops up. This time, X17online is reporting that Cyrus and Hemsworth have indeed set a date and place: June 11, 2013, in Palm Springs, Calif.
Video of Miley Cyrus' appearance on "The Ellen DeGeneres Show" is below.
© Copyright IBTimes 2023. All rights reserved.