'A Million Little Things' Season 2, Episode 16 Synopsis, What Happens In 'Change Of Plans?'
They finally managed to overcome all of their issues which nearly destroyed their marriage for good. However, everything Eddie and Katherine have built could come crumbling down when an unexpected guest comes to town on "A Million Little Things."
Eddie's (David Giuntoli) affair with Delilah (Stephanie Szostak) and fathering Charlie with her nearly destroyed his family, but with hard work, he and Katherine (Grace Park) have not only gotten through another major challenge to their marriage, but rebuilt everything on the ABC series. However, a dark reminder of their struggles could surface when Eddie, a former alcoholic, is reunited with another troubling character from his past on Season 2, Episode 16, "Change of Plans."
"Eddie's sister comes to town and causes tension with the family," a synopsis for the episode reads.
Eddie's sister, Lindsay (Sprague Grayden), was also an alcoholic who Eddie had a co-dependent relationship with in the past. Naturally, her turning up will likely cause issues for Katherine, because if she is not reformed, she could tempt Eddie back towards his demons once again.
However, she won't be the only one with concerns, as Gary (James Roday) also expresses disbelief that Lindsay has changed and seems concerned about the role she could have in his friend's life.
"Last time I saw your sister was at your wedding," he says in a preview clip for the episode.
"She promised me she's sober now," Eddie replies.
"Oh, the alcoholic says she's sober and we're taking her at her word," Gary says.
Meanwhile, as he potentially copes with a new threat to his happiness, Delilah could find herself finally moving past everything she's been through since Jon's (Ron Livingston) death—with help from Maggie (Allison Miller).
"During a girls' night out, Maggie convinces Delilah to put herself out there," the synopsis states.
"A Million Little Things" airs Thursdays at 10 p.m. EST on ABC.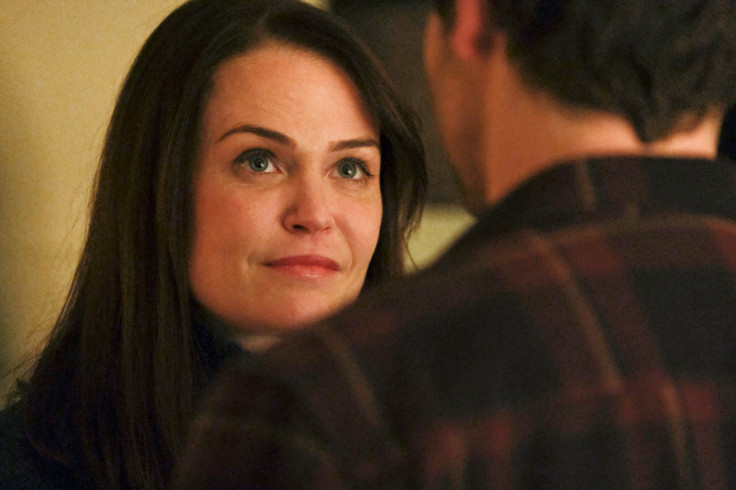 © Copyright IBTimes 2023. All rights reserved.