Mindy Kaling Shows Off Baby Bump On Her Way To Nail Salon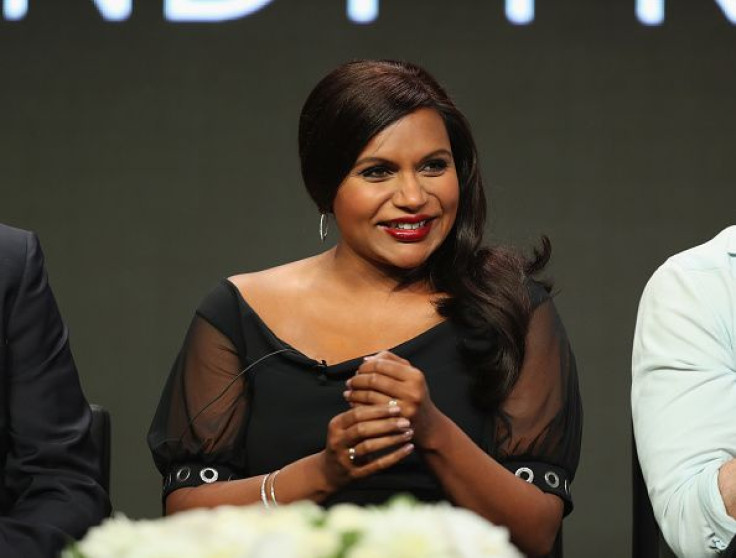 Mindy Kaling recently showed off her growing baby bump while on her way to the nail salon.
"The Mindy Project" star was photographed wearing a navy blue "Bonjour" sweatshirt, blue Adidas slippers and jeans. After spending some time at the nail salon, Kaling bought a smoothie and then went home.
Kaling has kept a low profile ever since news broke that she's expecting her first child. In July, a source told E! News that the 38-year-old actress' pregnancy was a "pleasant surprise."
During a recent interview with Willie Geist, Kaling was asked if she thinks that she will be a fun mom. "I'd like to be a fun mom, I know I'm gonna be the dorky mom. So if I can be kind of fun too, I think that would be nice," she said.
Kaling also admitted during a separate interview with Geist that the thought of becoming a mom is very new to her. "It's so unknown to me. I have a lot of control over a lot of aspects of my life, and this is one where I'm like, 'OK, it's out of my hands,' which is kind of a fun feeling," she explained.
Meanwhile, months after it was confirmed that Kaling was expecting, her co-stars announced that she's having a baby girl. While at the Paley Center for Media in September, Beth Grant told US Weekly, "I'm just thrilled out of my mind! I cried like a baby and that it's a girl."
"I just think that she's up to it… I just think that she's ready and I'm very happy for her because I have a daughter that's turning 25 and it's just the greatest thing in the world," Grant added.
Kaling's other co-star, Ed Weeks, also revealed that the actress is having a girl. "We were so thrilled for her. The show started as a tribute to her mother, who very sadly passed away just as the show is being picked up, and it ends with her having a daughter of her own," he said.
© Copyright IBTimes 2023. All rights reserved.