'Destiny' Dev Details Studio Plans Before DLC Release As Iron Banner Returns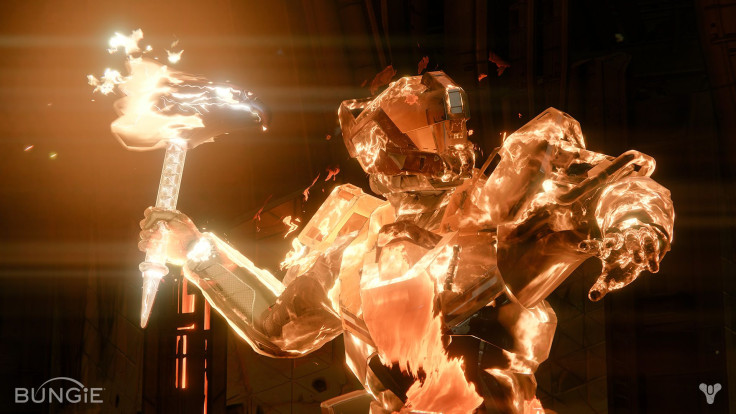 Bungie had promised a next part in the update following the primary details of the "Taken King" reveal. While Community Manager David "DeeJ" Dague stated via the Bungie website that there will be more information coming slowly but surely, he did cite a few new changes on the website.
Specifically, in the latest blog update, DeeJ said there are changes coming to the "Destiny" companion app. Now those with profiles on the official website, Bungie.net, can further customize the status for friends and followers. This will let players check on each other's status, which can be further set either on the profile page or the Friends tab.
The Android version of the app will get its own update. This will include the identity and status customization, the Advisor Widget for the Weekly Missions, the improved Friends List and the availability of the clan roster in the friends tab. Those who are using iDevices can also expect a similar update.
This week's strike and reset for "Destiny" also have arrived. VG 24/7 spotted the new details for the weekly reset. The Nightfall strike is the Summoning Pits that features the Void and Solar Burn. The possible rewards for it may include etheric light, exotic weapons and armor, legendary weapons and strange coins. It will have the Juggler modifier. Will of Crota is the Heroic Strike, where the rewards will include Strange Coin, Vanguard Marks and Vanguard Reputation.
The Iron Banner also has returned, though some "Destiny" players also have encountered a slight hiccup for the time-limited event. Now, developer Bungie has ensured that the gaming experience for the Iron Banner will be up and ready for the Fourth of July holiday.
With this new Iron Banner, players can earn gauntlets, chest, machine gun and the Pulse Rifle (Skorri's Revenge). According to DualShockers, there is no mention whether the Etheric Light will be made available.
"Destiny" players still are waiting for "The Taken King." The newly announced DLC features changes and new items that players have been waiting to see. However, due to the issue of having to pay for the base game to get the exclusive items, the expansion has come under criticism, especially from longtime fans of "Destiny."
© Copyright IBTimes 2023. All rights reserved.