'Minecraft' TU25, 1.17 Update, New Mashups, Skin Packs Detailed As Microsoft Pushes For Minecraft Education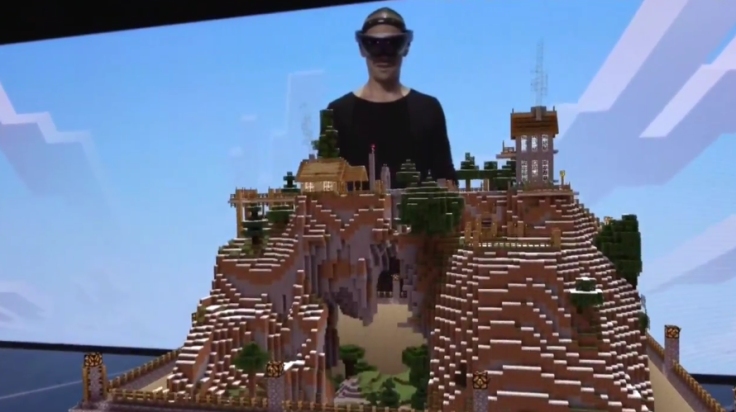 After a long break from updates, the 1.17 update of "Minecraft TU25" has finally arrived. Now available for download, the new version has brought a couple of tweaks to the game.
Developer Mojang, on its official website, states that all versions of the game will receive the free update, as has been the practice. There are quite a few new things coming to the game, including the following changes:
- The world is now customizable in terms of the height of structures.
- There are new blocks coming, namely the Oak, Spruce, Birch and Jungle wood. Apart from these, there are fences, gates and doors to make sure you can create wooded areas with cabins.
- "Minecraft" is getting new game options as well. Players can now change the game mode, the difficulty, the time, the position for spawning, ambient caves sounds and even the weather. All of these can be done in the comforts of the current game session.
- Classic crafting as in the PC edition can now be done using the console version of "Minecraft."
- New items are also coming, such as Iron Trapdoors, Inverted Daylight Sensors, Book & Quills and Stained Glass.
Console versions also will get a bonus as a Fourth of July celebration. Microsoft announced via the Xbox Wire that a free DLC bundle of skins will be released. The Minecon 2015 Skin Pack will feature Alex and Steve with smart Minecon capes. The free skin pack will be available for only 15 days starting July 1.
The popularity of "Minecraft" is not only rampant in the gaming scene. The game has been used in many other ways, including building scale models, recreating artwork and enhancing the building skill among children.
To extend the game's capability and use, Microsoft is launching an educational portal for "Minecraft" for teachers, reports Engadget. Microsoft asks if "Minecraft" can help kids learn. Specifically, its aim was to see if it can change the way kids learn. With "Minecraft" being one of the most popular games among kids, the inspiration and pull of the game in that specific generation may be one of the inviting aspects as to why it can and may work.
The portal is not yet officially launched. But from the looks of it, Microsoft is planning to use "Minecraft" beyond the more obvious use in building skills, but also in areas of history, mathematics and problem solving.
Microsoft's Minecraft in Education (Credit: YouTube/Minecraft in Education)
© Copyright IBTimes 2023. All rights reserved.