'Minecraft' In 'Super Smash Bros. Ultimate' Shows Nintendo And Microsoft's Partnership Is Strong
"Super Smash Bros. Ultimate" director Masahiro Sakurai finally confirmed the second new character from the game's second round of downloadable content on Thursday. Despite ample speculation, the eventual reveal was something few fans predicted: Steve and Alex, the player avatars from the massively popular sandbox game, "Minecraft."
Along with their unique blocky appearance, Steve and Alex are bringing a number of abilities familiar to "Minecraft" players, including placeable blocks, TNT, minecarts, and wings that allow them to fly. Players will also be able to swap-in famous "Minecraft" enemies like the zombie and the Enderman during battles.
"Even I didn't think this day would come," Sakurai said in the reveal video. "When thinking about new fighters for this game, we don't just pick my favorites or draw from a hat. More often than not, these discussions start by Nintendo approaching me with an idea. Of course, if I can't do that idea justice, I'll tell them no."
The inclusion of "Minecraft," one of the most popular games in the world right now, is certainly a major get for "Smash Bros.," but the inclusion of these characters also indicates that the relationship between Nintendo and Microsoft, the owner of the "Minecraft" IP, is going strong. Another Microsoft-owned duo, Rare's Banjo & Kazooie, were also added to "Ultimate" in the first round of DLC.
Both companies have been fairly open about their partnership in recent years, working together for their own mutual benefit against console market leader, Sony. In addition to "Minecraft" getting a big push on Nintendo Switch, cross-play has been embraced across Nintendo and Xbox consoles for multiplayer games, like "Fortnite," something Sony has been slow to accept. Other Microsoft games like "Cuphead" and "Hellblade: Senua's Sacrifice" have also bowed on Switch, though they have also appeared on PS4.
All characters in the second round of DLC for "Super Smash Bros. Ultimate" are set to be available by the end of 2021. The "Minecraft" lead is the eighth DLC character added to the game overall.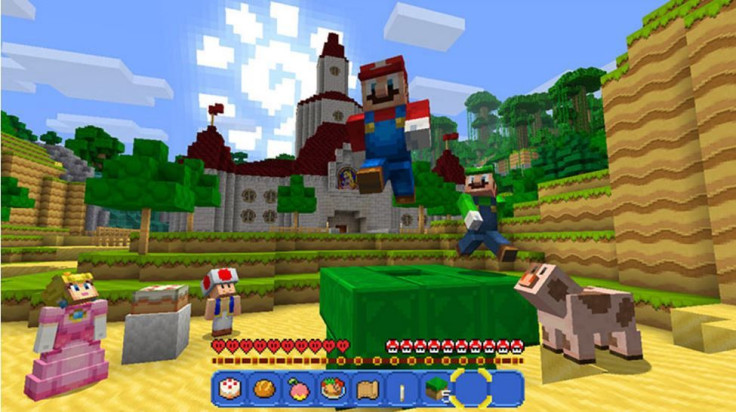 © Copyright IBTimes 2023. All rights reserved.