Minneapolis Police Officer At Center Of George Floyd's Death Has History Of Complaints With No Disciplinary Action
KEY POINTS
Officer Derek Chauvin was placed on paid leave at least three times after shootings in 2006, 2008 and 2011
A Minnesota Correctional Facility inmate named Chauvin as one of seven officers in a lawsuit in 2006
At least 12 complaints were filed against Chauvin during his career, all of which were closed and did not result in any known disciplinary action
A report Thursday said Derek Chauvin, the white officer who allegedly placed his knee on the neck of George Floyd, leading to the black man's death, had a history of complaints and investigations related to violent altercations, but no disciplinary action was ever taken by the Minneapolis Police Department.
Chauvin and the three other officers involved in Floyd's death, identified as Thomas Lane, Tou Thao and J. Alexander Kueng, were fired for incident. As of Thursday, no charges had been filed although the death has sparked calls for murder charges.
The earliest incident to occur was in 2006 when Chauvin was one of six officers responding to a stabbing at a Minneapolis home. The suspect, Wayne Reyes, stabbed his friend and girlfriend before threatening them with a shotgun when police arrived. Reyes led the officers on a vehicular chase, ending in a short shootout in which he was killed.
Chauvin and the other officers involved were put on paid leave while the shooting was investigated. Minneapolis police never released the investigation's outcome.
In 2008, Chauvin was placed on leave again after an altercation during a domestic violence call. The suspect, identified as Ira Toles, tried to escape the house through a bathroom window. Chauvin ordered him to stop and the two got into a short struggle. Toles reached for Chauvin's gun, resulting in Toles suffering two gunshot wounds to his abdomen. Toles survived the altercation while Chauvin's actions were investigated, though police did not release their findings.
The third time Chauvin was placed on leave was 2011 after responding to a shooting at a housing complex. He was subsequently placed on three-day leave, along with the other responding officers, as part of the general investigation.
Along with the shootings, Chauvin has been subject to at least 12 complaints during his career though all these were closed and listed as "non-public." What is known is no disciplinary action was taken against Chauvin for any of the complaints.
Chauvin was also one of seven officers sued by an inmate at the Minnesota Correctional Facility in Lino Lakes, Minnesota, in 2006. The suit ultimately was dismissed in 2007.
It's the latest wrinkle in a case that has shaken Minneapolis. The city plunged into chaos on Wednesday as protests demanding action be taken by police against Chauvin and the other officers escalated into violence. Several people were injured and one was killed by a shop owner fearful the victim was going to break in and loot the store.
Subsequent protests erupted in Memphis and Los Angeles on Wednesday. The Memphis protests ended peacefully around 1:30 a.m. Thursday while some demonstrators in Los Angeles attacked at least two California Highway Patrol cars.
Minneapolis Mayor Jacob Frey pleaded for unity and peace Thursday as fires were still burning.
"I believe in Minneapolis. I love Minneapolis. In believing in our city, we must believe we can be better than we have been," he said through tears. "We must restore the peace so we can do this hard work together."
President Donald Trump has since said the FBI is investigating Floyd's death.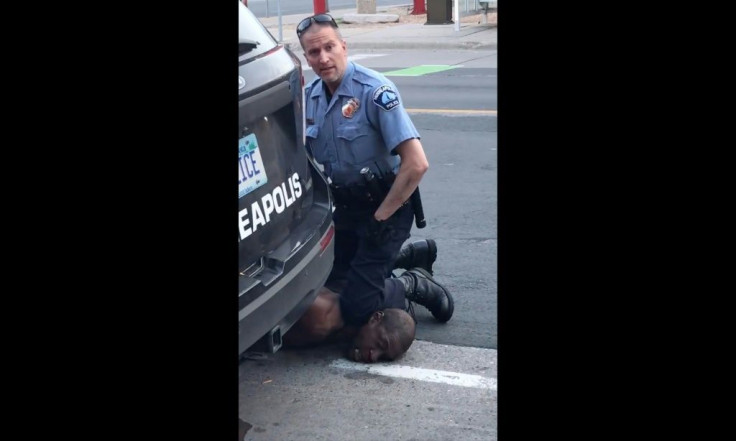 © Copyright IBTimes 2023. All rights reserved.