'Miracle In Motor City' Lifetime Movie Premiere: Cast, Trailer, Synopsis
The Lifetime Christmas Movies continue with the premiere of "Miracle in Motor City," starring Tia Mowry, Mark Taylor & Smokey Robinson.
The film will be a treat for fans who are familiar with Robinson's music, as he is a legend, but also because of the other stars. Fans will recognize Mowry, who has been acting since she was a teen alongside her twin sister, Tamera, and has recently starred in "A Very Vintage Christmas" and "My Christmas Inn" on Lifetime. She is also recognizable from the Hallmark Movies & Mysteries film "A Gingerbread Romance" and the Netflix series "Family Reunion" and film "A Family Reunion Christmas."
As for Taylor, he may be recognizable for his roles in the Lifetime films "Next Door Nightmare" and "Tempted By Danger." He has also starred in the Hallmark Movies & Mysteries film "Memories of Christmas" and Hallmark Channel movie "A Christmas Tree Grows in Colorado."
<iframe width="482" height="272" src="https://www.mylifetime.com/embed/1964518979532" frameborder="0" allowfullscreen=""></iframe>
So what will happen in the film? Let's find out.
"Amber Dupont (Mowry) bites off more than she can chew when she takes charge of her church's annual Christmas pageant and inadvertently promises to deliver a special performance by Motown Legend Smokey Robinson," a synopsis for the film reads. "When her best friends secretly enlist Amber's former flame Eddie (Taylor) to help—the pair reconnect in a quest to find Smokey and convince him to appear. With the clock ticking, family, friends and superstar Smokey Robinson come together to stage the most special pageant yet."
"Miracle in Motor City" airs Sunday at 8 p.m. EST on Lifetime.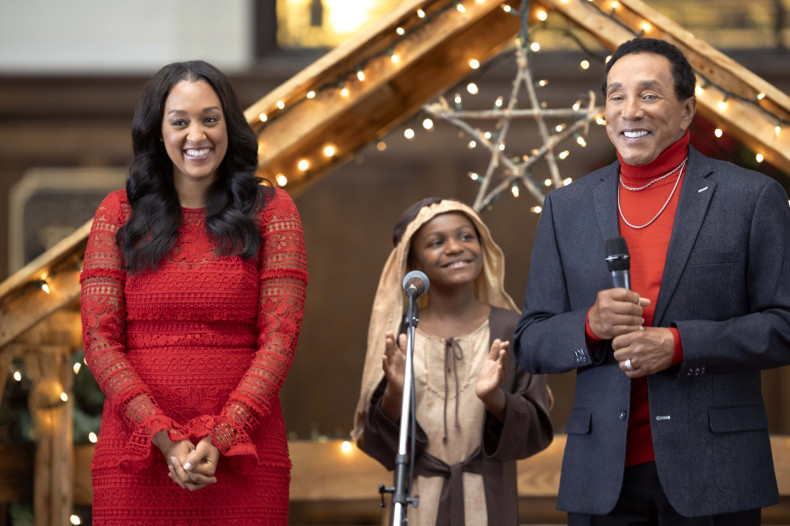 © Copyright IBTimes 2022. All rights reserved.