Miranda Kerr Confirms Victoria's Secret Departure, Calls Exit 'Natural Evolution'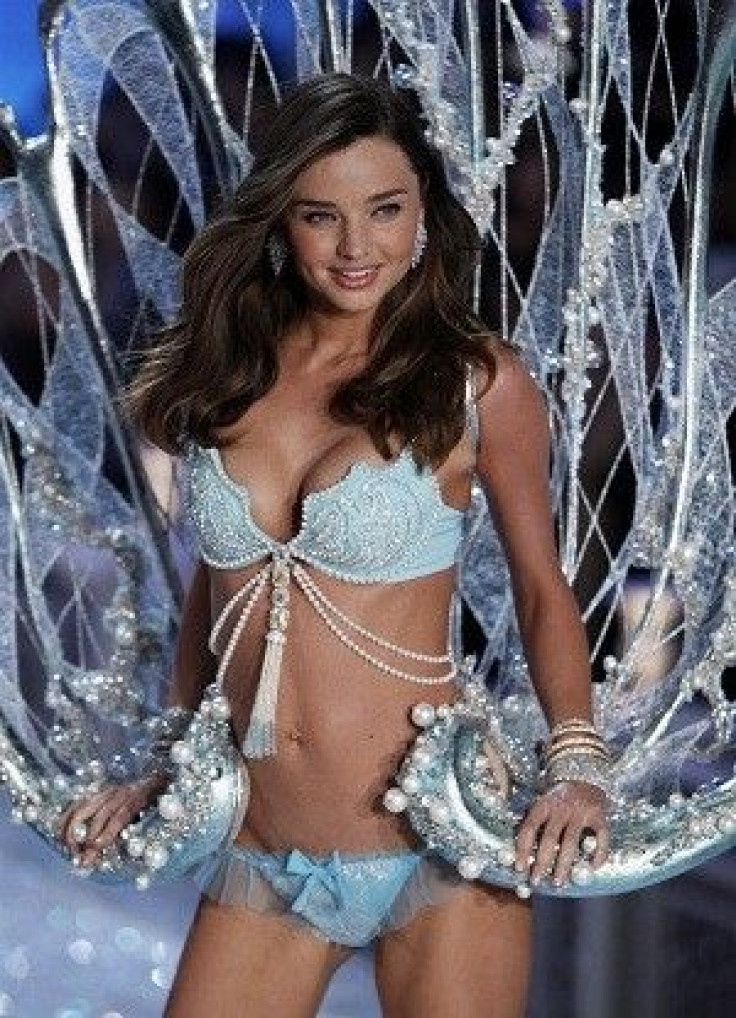 Miranda Kerr confirmed that her days as a Victoria's Secret Angel are numbered after rumors that the Australian supermodel had been fired over "difficult behavior" after three years with the global lingerie brand.
According to US Weekly, Kerr's $1 million, 3-year contract was not renewed when it came up for renegotiation, prompting sources to tell the magazine that it was likely due to Kerr's "difficult reputation." "They can still use her for catalogue, where she will get a day rate, but she doesn't have to be an Angel to do that," the source added.
Kerr dismissed those rumors in an interview with the Sydney Morning Herald, telling the publication that the story of her separation from the company over "diva" behavior was a fabrication. Kerr countered that it's always been her ambition to transition from modeling to becoming an entrepreneur and that she made it a personal goal to achieve that by the time she turned 30, which is this Saturday.
''I'm sure anyone that has worked with me would agree that it's not true,'' Kerr said, referring to rumors that she's hard to work with. "This is a natural evolution."
''The thing is, I've been model ling since I was 13,'' she said. ''I'm now entering a new phase in my life. I have felt this coming since my son was born and, after I became a mother, I realized I needed to prioritize my time."
Kerr, who has a 2-year-old son, Flynn, with her actor-husband Orlando Bloom, said that she also worries that trying to juggle raising a family while respecting long-term work obligations would be unfair to employers.
''It's really important I give 100 percent to my clients and I have to be careful to make strategic long-term decisions with my personal and business interests," Kerr said. "I've reached a point in my career where I'm developing my own opportunities that are really reflective of my passions.''
Those opportunities include an upcoming book, "Empower Yourself," and a range of skin care products, KORA Organics. Kerr also has collaboration in the works with the retail fashion site Net-A-Porter, which she says will hopefully kick off in May.
''I'm just not in a position to commit to a full contract at this time,'' she said. ''It's three months at a bare minimum.''
But although Kerr won't be a full-fledged Angel anymore, Chief Marketing Officer Ed Razek released a statement saying that Kerr ''will always be an Angel to me."
© Copyright IBTimes 2022. All rights reserved.
FOLLOW MORE IBT NEWS ON THE BELOW CHANNELS