Miranda Lambert Wants To Marry Anderson East Before Blake Shelton Marries Gwen Stefani, 'Ring Shopping' Ongoing: Report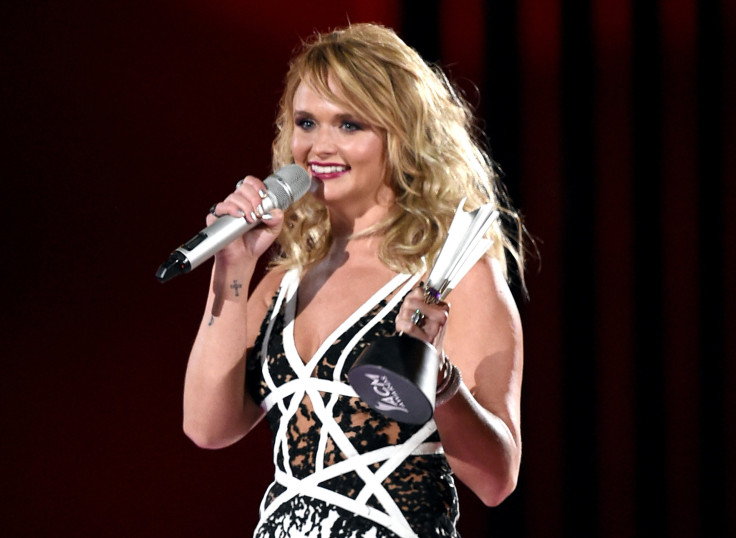 Miranda Lambert is madly in love with her boyfriend Anderson East and is rushing to get married to him before her former husband Blake Shelton marries Gwen Stefani, In Touch magazine reported, according to Hollywood Life. The report added that Lambert and East plan to get married before the end of 2016 despite dating each other for less than a year.
A source told In Touch magazine, according to Hollywood Life: "She and Anderson have a crazy-strong connection," adding that an "engagement announcement will be coming soon." The report also reportedly said that Lambert and East have also been "ring shopping."
The source also reportedly said: "They are planning to get married before the end of the year. Miranda has even talked about a date in early fall, right after she finishes her extensive concert tour."
The source continued: "She dated Blake for years before they got married… and looking back, she hinks that may have been a red flag," adding: "She knows what she wants and she wants Anderson. It just feels right, so why wait?"
"[Miranda] will absolutely get some satisfaction from beating Blake and Gwen to the altar," the source also told In Touch Weekly, according to Hollywood Life.
A report by OK! Magazine on Wednesday had said that Stefani, who is also rumored to be pregnant with Shelton's child, may be planning her "secret" wedding to Shelton in Oklahoma. The report added that the two are in a rush to get married because "Gwen still believed you should be married before you have a baby." The report added that the two will be getting married this summer.
This is not the first pregnancy rumor surrounding Stefani, and gossip debunking site Gossip Cop has debunked several such rumors on Stefani and Shelton over the months. However, the pregnancy speculations stirred furthermore after she shared a photo of a sonogram on Instagram.
© Copyright IBTimes 2023. All rights reserved.