Miranda Lambert's New Album 'Platinum' To Release On June 3; Official Cover Revealed On 'Good Morning America'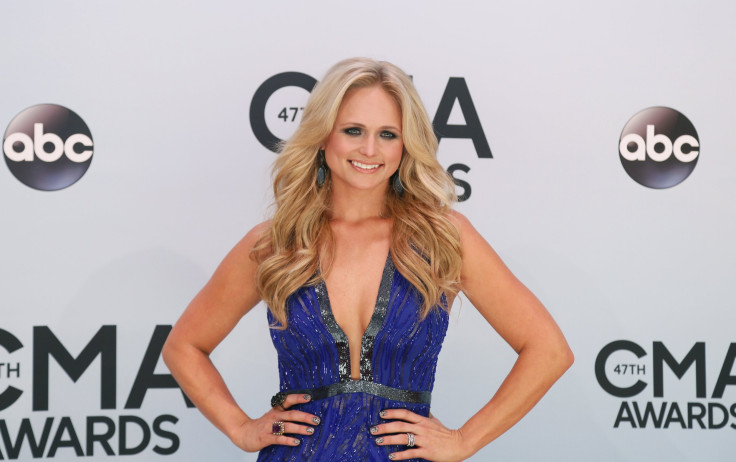 Miranda Lambert has completed her much anticipated fifth studio album, "Platinum," and announced its release date on "Good Morning America" during Monday's episode. The country singer also unveiled the official cover of the album on the show, revealing that her forthcoming record will arrive on June 3.
"There's humor on this album, and nostalgia, and it's feminine," Lambert said in a press release, adding: "There's girl power, not in the 'I'm gonna burn your house down and kill you, but more where I am as a 30- year-old woman and wife. I'm more settled in life, embracing the good and the bad, and that's all reflected on Platinum. I still blaze around – but in a less chaotic way."
The new album comes more than two-and-a-half years since her last one. According to reports, her new solo album was delayed because she was busy with the May 2013 release of an album with the Pistol Annies, and decided to extend her tour with the group.
"I didn't want to rush it at all. To me it's all about timing and making sure that you can feel like you can finally sit there and go, OK, the album's done, and never have a moment where you go, I wish we could change that or I wish we had a different song," she said, according to Associated Press.
The new album will feature 16 tracks, eight of which have been co-written by Lambert. Carrie Underwood, the winner of the fourth season of American Idol in 2005, will make a guest appearance in a new song called "Something Bad."
"We're really rocking in country music and we're coming together as a force," Lambert reportedly said, about teaming up with Underwood. "To me, like, if you're sitting on the front row, you might want to scoot back. It's a force. It just feels exciting to me. I'm ready to rock."
Gary Overton, chairman and CEO of Sony Music Nashville, said in the statement: "Platinum is Miranda's best album yet! When the album was finished, she asked us to live with the new music for several weeks before we started talking about single choices, marketing ideas, etc. She knew how special this album is and wanted us to 'hear' it like she did. All we could say was 'Wow!'"
According to reports, Miranda will perform the song "Automatic," the first single from "Platinum" on April 6, at the ACM Awards, which will air live from Las Vegas on CBS. The four-time ACM Female Vocalist of the Year has seven nominations including Female Vocalist and Entertainer of the Year.
© Copyright IBTimes 2023. All rights reserved.