Miss Korea 2013 Contestants Spark Plastic Surgery Debate
An otherwise-ignored South Korea beauty pageant has come under a wave of scrutiny after a photo of its contestants went viral on Reddit.
The photo of the 20 Miss Korea 2013 contestants, which was originally posted on a Japanese blog, was almost unanimously bashed by Reddit users for what they say represents a growing trend in plastic surgery that makes the women look remarkably similar to one another.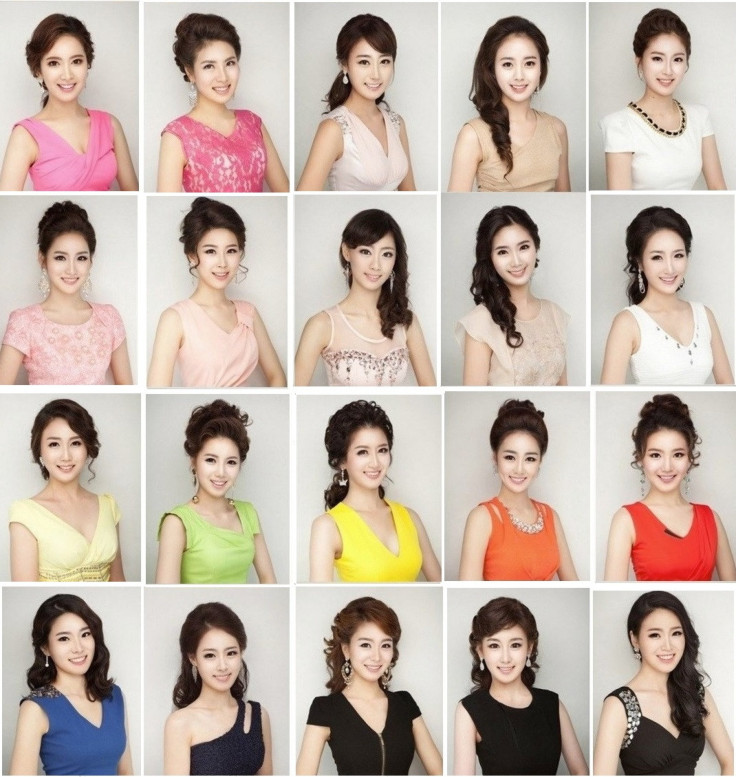 The original poster, ShenTheWise, captioned the photo "Korea's plastic surgery mayhem is finally converging on the same face." The post gained more than 1,840 comments, including many commenters who criticized the "westernization" of cosmetic surgery in South Korea and said that the rise of surgery was rapidly wiping away ethnic Korean features.
"I live in Korea, and older women complain how girls don't look Korean anymore because of all the plastic surgery. It's so common to the point if I meet a girl, I just assume she has had something done. Girls here consider eye surgery just like using makeup," Reddit user forevertraveling wrote.
"Without the plastic surgery, korean women are very diverse looking and easily can be told apart. The surgery takes away their individuality and uniqueness and its sad [sic]," HotBrownie wrote.
"I loved this episode of the Twilight Zone," 2Eyed wrote.
Although the United States has consistently ranked highest in terms of the total number of plastic surgeries performed in the past few years, South Korea has the highest rate of cosmetic surgery per capita, according to a 2012 report by the Economist. The report found that the nation's most popular cosmetic surgeries were "noninvasive" procedures on skin and hair, while the second most popular surgeries targeted the face. The growing trend has also been catalogued on websites like Jezebel and has even inspired a Tumblr titled "Korean Plastic Surgery."
© Copyright IBTimes 2022. All rights reserved.
FOLLOW MORE IBT NEWS ON THE BELOW CHANNELS