Missing Idaho Children Update: Police Execute Search Warrants For Stepfather In The Case Of Missing Siblings
Police in Idaho are seeking the stepfather in the disappearance of two missing children. On Friday morning, officers from numerous agencies – including the FBI – convened in Rexburg, Idaho, to execute search warrants for the home of Chad Daybell, stepfather of Joshua Vallow, 7, and Taylee Ryan, 17.
"This has been in the works for several days," Fremont County Sheriff Len Humphries told East Idaho News. "When you are doing an investigation, you have to accumulate evidence, and the process takes time."
Daybell, 51, a doomsday writer, had been excommunicated from the Church of Latter-day Saints after he declared he was a prophet, according to a report in December from the Daily Mail.
Authorities have been searching for the children since November, and the two have not been seen or heard from since September.
Daybell and his wife, Lori Vallow, have seemingly left the state and have not been cooperative with the police. The children are not believed to be with them, but police think that Vallow, the mother, may know what happened to them.
"We publicly call on Lori Vallow/Daybell and Chad Daybell to do the right thing and come forward with the information they have about the location and welfare of Joshua and Tylee," the local police said in a statement.
Police first conducted a welfare check for Joshua Vallow on Nov. 26 after receiving concerned calls from relatives. They were told at the time that he was staying with a friend of the family in Arizona. However, upon a follow-up check the next day, Daybell and Vallow had seemingly fled their home.
Daybell and Vallow's recent history has been marked by mysterious deaths, intensifying the intrigue surrounding their situation.
The two married only weeks after the death of Daybell's former wife, Tammy. While first listed as natural causes, Tammy Daybell's cause of death is now under suspicion after authorities exhumed and reexamined the body. Vallow's husband also passed away earlier in 2019.
"Our primary concern at this point is simply locating Joshua and Tylee and charging decisions will be made in due course based upon the evidence available," the statement from authorities continued. "If we find that harm was done to these children within our jurisdiction, we will prosecute whoever caused that harm."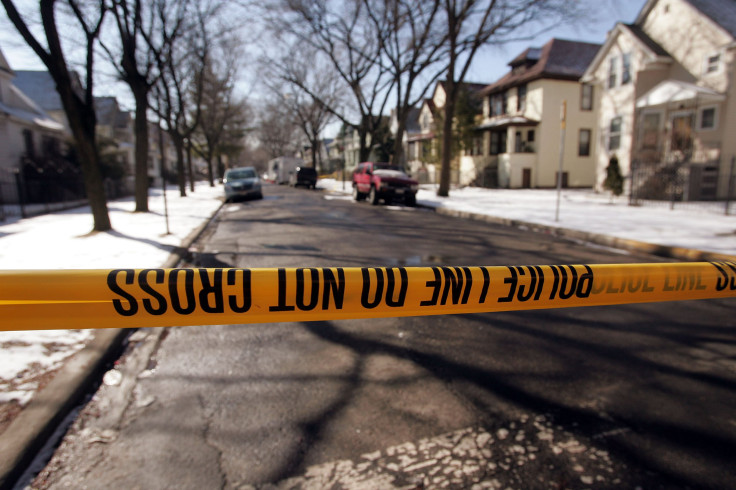 © Copyright IBTimes 2023. All rights reserved.