Missy Elliot Celebrates Historic Nomination At Rock And Roll Hall Of Fame
Missy Elliot has made history as the first female Hip Hop Artist to be nominated at the Rock & Roll Hall of Fame.
The 51-year-old rapper and music producer showed her excitement at her latest achievement and shared how much the recognition means to her.
"This is an incredible honor. I'm so humbled and grateful to be counted amongst all the incredible honorees," Missy said in a press release published by E! News. "I've spent my career making the kind of music I love and it means so much to know that I have touched others as well."
She continued, "But to hear that I am the first female hip hop artist to EVER be nominated into the Rock & Rock Hall of Fame?!? Wow!! This one hits extra different as I hope it opens doors for other female emcees to be recognized!"
The Rock & Roll Hall of Fame unveiled its 2023 nominees Wednesday. The other nominees include Cyndi Lauper, George Michael, Kate Bush and Sheryl Crow. The awards ceremony will take place in the fall with the date, venue and other information to be announced later.
Elliot began her career in 1997 with the debut of her single, "The Rain (Supa Dupa Fly)," a collaboration with Harold "Hype" Williams. In 2001, she produced and starred in the smash hit, "Lady Marmalade," a rework of Labelle's 1974 hit which also featured Lil' Kim, Christina Aguilera, Mya, and Pink.
"Lady Marmalade" won a Grammy for Best Pop Collaboration with Vocals in 2002. It also grabbed a trophy at the MTV Video Music Awards in 2001 for Best Video from a Film and Video of the Year and 3 trophies at the VH1 Awards and two more trophies from The Music Factory (TMF) Awards.
The "Get Your Freak On" artist has collaborated with several other big names in the music industry including hitmakers Janet Jackson, Mariah Carey, Beyonce and Whitney Houston.
"As a solo artist I've been in the game for 25 years, but in the music industry I've been here for 29," the cross-generational star told Essence in July 2022. "I've been reflecting on that. It's a huge accomplishment–especially when you're still around."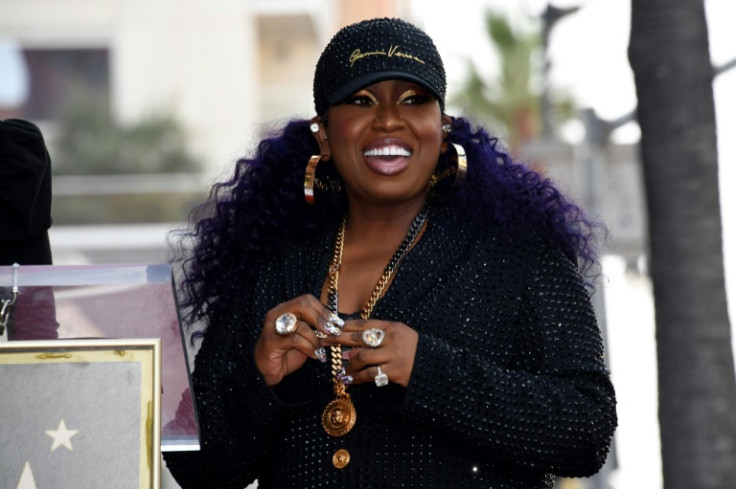 © Copyright IBTimes 2023. All rights reserved.