MIT Won't Rescind Admissions Of Students Holding Peaceful Protest After Florida Shooting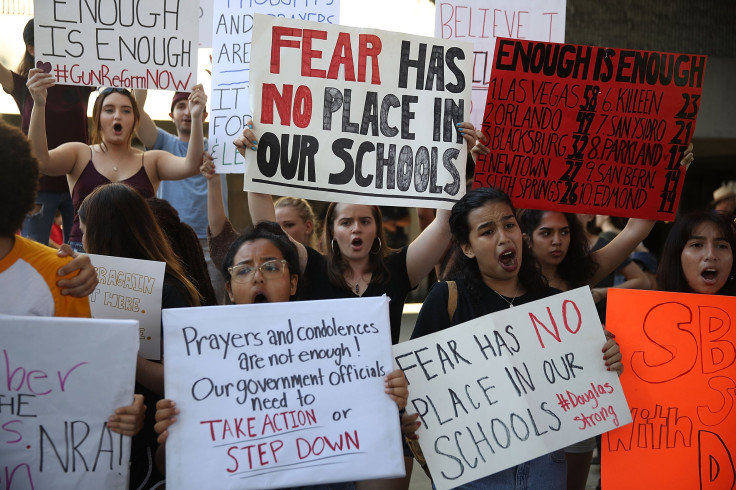 On Feb. 14, the United States was rocked by yet another mass shooting, an act of gun violence in which 19-year-old former student Nikolas Cruz killed 17 people including students and faculty at Marjory Stoneman Douglas High School in Parkland, Florida.
Almost immediately after the incident, outcries of protest spread across the country with celebrities, news anchors, former presidents, and Olympic athletes utilizing their powerful platforms to call for the immediate reform of current gun control legislation.
Apart from these activists, a large number of student activists from Stoneman Douglas held rallies and spoke out in public, advocating for policies to prevent such incidents from happening in the future. The students also formed an organization called Never Again MSD, leading peaceful demonstrations at the Florida Capitol and the White House, as well as meetings with state legislators.
But, even after the efforts put in by the students for an important cause, several high schools announced that students who demonstrate will face disciplinary action, which may, in turn, be reported to universities to which they applied including Massachusetts Institute of Technology (MIT).
Reports stated that as soon as the high schools made the announcement, there was a frenzy among students who feared of getting their admissions revoked, especially because of the university's admission clause which reads as follows.
"We also insist you continue to conduct yourself appropriately. You must report to our office any conduct that may result or has resulted in any disciplinary or other action that occurs after your admission to MIT. We have the right to revoke or defer your offer of admission if your conduct does not remain consistent with the high levels of integrity that you have shown in your application," it said.
However, Stu Schmill, Dean of Admissions and Student Financial Services at MIT, clarified through the college's website that "a disciplinary action associated with meaningful, peaceful participation in a protest will not negatively impact their admissions decision because we would not view it as inappropriate or lacking integrity on its face."
In a blog post on Feb. 22, Schmill said students should make their decisions based on their values and interests and not on the basis of what would get them in college. He added that civic responsibility is something that one learns best by doing. Schmill further clarified MIT's stand and said that the university holds its students to a very high standard and makes sure to provide them a wide berth of opportunities.
Speaking about the student protests, he said, "It would be at best quixotic, and at worst hypocritical, if we treated our applicants differently, penalizing them for engaging in responsible, responsive citizenship as the students at Stoneman Douglas and elsewhere have done."
The University has still asked high schools to report incidents where students have practiced responsible citizenship by engaging in peaceful, meaningful protest related to this (or any other) issue but it does not hold "such conduct on its face as inappropriate or inconsistent with their prior conduct, or anything we wouldn't applaud amongst our own students, it will not negatively impact their admissions outcome," he added.
© Copyright IBTimes 2023. All rights reserved.