Mobile, Alabama, Police Officer Killed: Marco Perez Suspect In Sean Tuder Shooting
A police officer was fatally shot while attempting to arrest a suspect in Mobile, Alabama, on Sunday.
Chief of Mobile Police Department (MPD), Lawrence Battiste, said Sean Tuder was shot at Peach Place Inn on Leroy Stevens road around 3 p.m. local time (4:30 p.m. EST) Sunday. The officer's death was announced outside the emergency room at Providence Hospital.
A group of officers with Tuder were trying to serve an arrest warrant against the suspect, Marco Perez, who was wanted on several charges. Police were unsure if it was Perez who shot the officer but they took him into custody. District attorney Ashley Rich authorized charges against Perez for capital murder for the death of Tuder.
Police didn't say if anyone else was also involved in the shooting.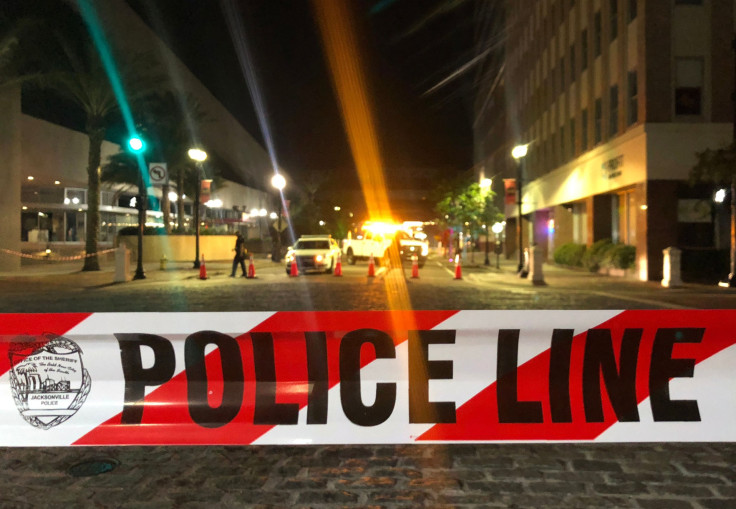 Nineteen-year-old Perez faced local and federal warrants for several charges. These included faking his own kidnapping in order to avoid a jail sentence. Perez was wanted by the Mobile Police for filing a false police report and theft of property. His mother, Tiffany Perez, was also arrested Thursday after she helped Perez evade the police by filing a false police report that alleged he was kidnapped. Mobile police had 20 officers spend over 90 hours looking for Perez before they realized it was a false complaint.
Perez was also wanted by federal authorities for probation revocation. He was arrested in January 2018 along with a juvenile for a number of burglaries at vape shops and was charged with attempted burglary and six counts of third-degree burglary. He was again arrested in July for his role in 18 car break-ins.
Officer Tuder joined the Mobile Police Department in March 2016 and was named "Officer of the Month" in July 2017. He had worked as a K-9 officer prior to joining the MPD. He was commended for his numerous drug arrests and recovering six firearms. In 2017, Tuder arrested a suspect who had active warrants for probation violation and was charged with possession of controlled substance with intent to distribute and for possession of marijuana in the second degree. In his three years in the force, Tuder made 13 felony arrests, 55 misdemeanor arrests and responded to 110 calls and 55 backings.
Following his death, Mobile Mayor Sandy Stimpson tweeted a picture of himself with Tuder to mourn his loss. Rich also expressed grief over the death of the officer on her Facebook page.
Tuder was killed 11 months after the death of another MPD officer, Justin Billa. Officer Billa was killed after he was shot while responding to the murder of a Mobile woman on Feb. 20, 2018. Billa's wife, Erin, also took to Facebook after she was informed of Tuder's death. The MPD didn't release any more information on the case but asked for people's prayers.
© Copyright IBTimes 2023. All rights reserved.