'Modern Family' Season 9 Premiere Date Announced Amid Cast Members' Pay Raise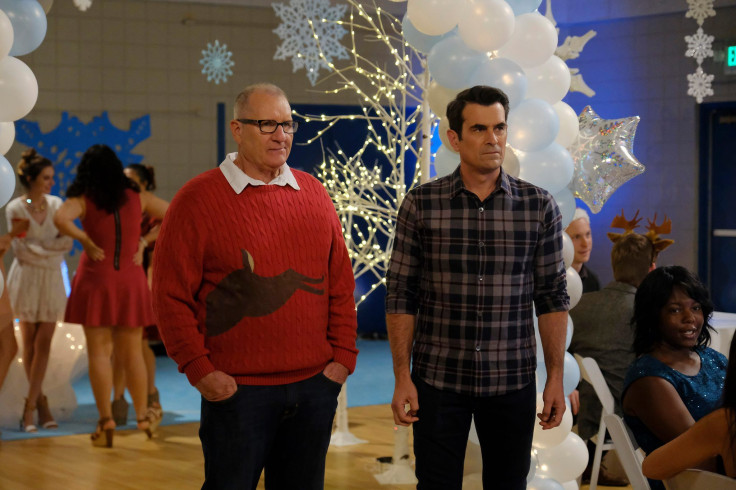 There are some great news for the fans and cast members of "Modern Family" Season 9!
ABC just announced that the premiere date for the hit sitcom will be on Wednesday, Sept. 27 at 9 p.m. EST. "Modern Family" has aired its episodes on the same time slot since it premiered on Sept. 23, 2009. All of the main cast members are expected to return for Seasons 9 and 10, since the network renewed "Modern Family" for at least two more seasons in May.
Read: "Modern Family" star Ariel Winter posts new photo after being accused of squeezing herself into her shorts
But other than the announcement of the show's official premiere date, Variety also reported that the younger cast members of "Modern Family" will be enjoying a pay increase. Rico Rodriguez, Nolan Gould, Sarah Hyland and Ariel Winter will get a significant raise in their salaries, since their contracts are up for renewal. All four actors have also signed on to return for both Seasons 9 and 10.
Much younger cast members Aubrey Anderson-Emmons and Jeremy Maguire will be receiving the same pay since they still have more time left in their contract deals. Rodriguez, Gould, Hyland and Winter are all 18 years old and above so their contracts need to be adjusted as soon as possible.
According to the same publication, Sofia Vergara, Julie Bowen, Eric Stonestreet, Ty Burrell and Jesse Tyler Ferguson all finalized their contracts in May. They will be receiving approximately $500,000 per episode for the next two seasons. In Season 8, the five cast members received $350,000 per episode. Ed O'Neill, who plays the role of Jay Pritchett in "Modern Family," has demanded a higher pay than the rest of his peers.
In the series, Rodriguez plays the role of Manny, Gloria's (Vergara) son. Gloria is married to Jay, and they are parents to Joe (Maguire). Gould, Hyland and Winter play the roles of siblings Luke, Haley and Alex Dunphy, respectively. They are the children of Claire (Bowen) and Phil (Burrell). They also happen to be the cousins of Joe and the step-cousins of Manny.
Stonestreet and Ferguson play the roles of a gay couple. Cam and Mitchell adopted their daughter, Lily (Anderson-Emmons), several years ago.
© Copyright IBTimes 2023. All rights reserved.