'Modern Family' Star Ariel Winter Posts New Photo After Being Accused Of Squeezing Herself Into Her Shorts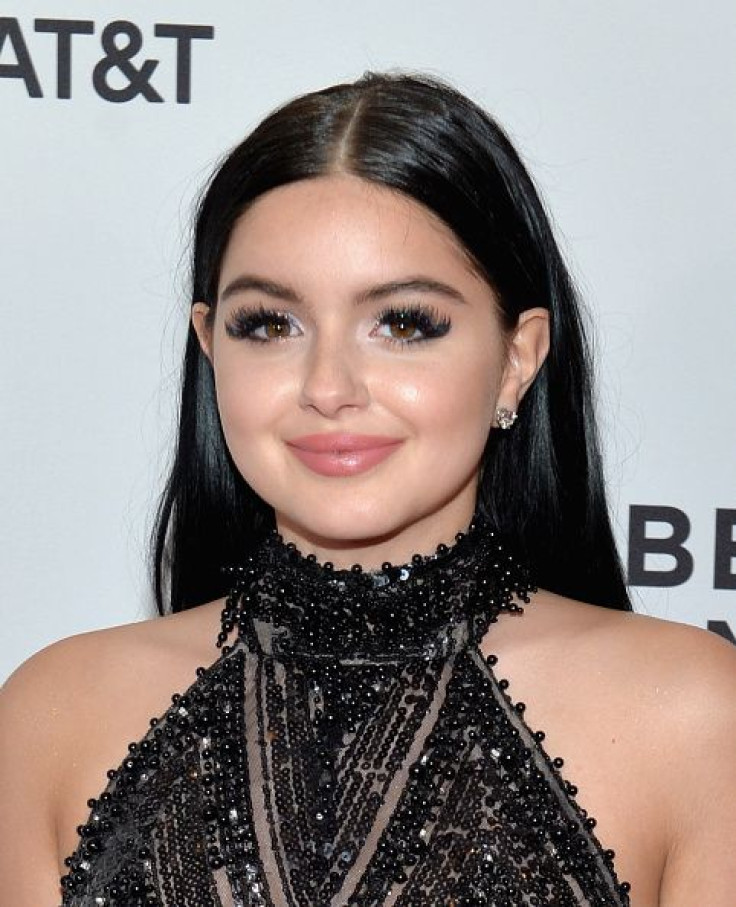 "Modern Family" star Ariel Winter couldn't care less about what other people think of her especially when it comes to her physical appearance.
After shutting down a hater who said she looked like she "squeezed" herself into her shorts, Winter posted a new photo of herself on Instagram. In the snap, Winter looks as stunning as ever wearing light makeup and just a simple black tank top.
Read: Ariel Winter fires back at mom Chrisoula Workman for criticizing her wardrobe
Last week, Winter posted a group photo with her friends via Instagram where she can be seen wearing a laced black top and skimpy black shorts. One of her followers on the social media site said that it looked like Winter is wearing shorts that are much smaller than her actual size. Immediately after, the 19-year-old actress responded to the hater by saying that she's upset that some people tend to focus more on what she's wearing or how her body looks.
"Pretty annoyed about the focus on the fact that I wear shorts and the commentary that I'm 'squeezing' into them or the idea that it's not okay for me to wear shorts. It's SUMMER. Get over it. It's hot, I'm obviously going to wear minimal clothes. I'm not going to suffer in a turtleneck to please everyone," she said (via US Weekly).
Winter also clarified that her shorts fit her perfectly so no one has the right to say otherwise.
In May, Winter spoke with Refinery 29 after she was also body-shamed and criticized for wearing a revealing bikini. "I went through a lot of hate online, so I tried to change myself for a really long time. But people just kept hating on me no matter what I did. I decided that instead of pleasing these other people, I'll just the time pleasing myself. Those people are going to be rude to me regardless of what I do, so I should just try and be happy with what I am," she said.
Winter plays the role of Alex Dunphy in ABC's "Modern Family." The sitcom has been renewed for Seasons 9 and 10 and will premiere in the fall.
© Copyright IBTimes 2023. All rights reserved.