'Modern Family' Star Sofia Vergara Is Still TV's Highest Paid Actress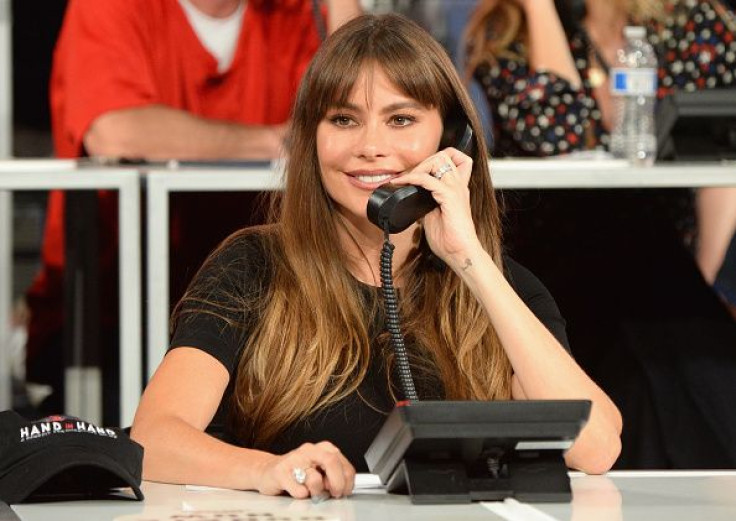 "Modern Family" star Sofia Vergara has once again been named as TV's highest paid actress.
According to Forbes, the actress earned $15 million more than any other TV actress this year, giving her a total of $41.5 million. Vergara's earnings included her endorsements for Head & Shoulders, Cover Girl and Pepsi.
"Big Bang Theory" star Kaley Cuoco came in second with $26 million. Vergara's "Modern Family" co-star, Julie Bowen, made it to the top 10 world's highest-paid TV actresses list with $12 million. This figure is $29.5 million less than what Vergara earned.
Vergara's manager and business partner, Luis Balaguer, told Forbes, "Our endorsement department is a well-oiled machine. Even now, our attention is on the people watching 'Modern Family' and how to appeal to them outside of the show, too."
Other actresses who made it to the top 10 list included "Grey's Anatomy" star Ellen Pompeo, who tied with "The Mindy Project" actress Mindy Kaling in third place. Both of them earned $13 million this year. "Law and Order: Special Victims Unit" star Mariska Hargitay ranked fifth with $12.5 million. "Scandal" lead star Kerry Washington placed seventh with $11 million.
Meanwhile, Vergara recently graced the "Late Show With Stephen Colbert." The actress shared some photos of herself backstage. In one of the snaps, the actress is seen slicing bread while inside her dressing room. A photo of Vergara holding a floral underwear was also uploaded on the talk show's official Instagram account.
Meanwhile, "Modern Family" will be returning for its ninth season this Wednesday. In the hit ABC sitcom, Vergara plays the role of Gloria Pritchett. She and her much older husband, Jay Pritchett (Ed O'Neill), have been blessed with a son. But prior to meeting Jay, Gloria was in a relationship with her first child Manny's (Rico Rodriguez) dad, Javier (Benjamin Bratt).
In Season 9, episode 1, titled "Lake Life," Jay will force his entire family to stay on a house boat on a lake for their vacation. However, their trip wouldn't necessarily be peaceful. Jay's son, Mitchell (Jesse Tyler Ferguson) will bump into an old flame, while Cam (Eric Stonestreet) will struggle to avoid the sun.
"Modern Family" Season 9 will premiere on Sept. 27 at 9 p.m. EDT on ABC.
© Copyright IBTimes 2023. All rights reserved.