Montana High Court's Anti-Citizens United Ruling to Be Appealed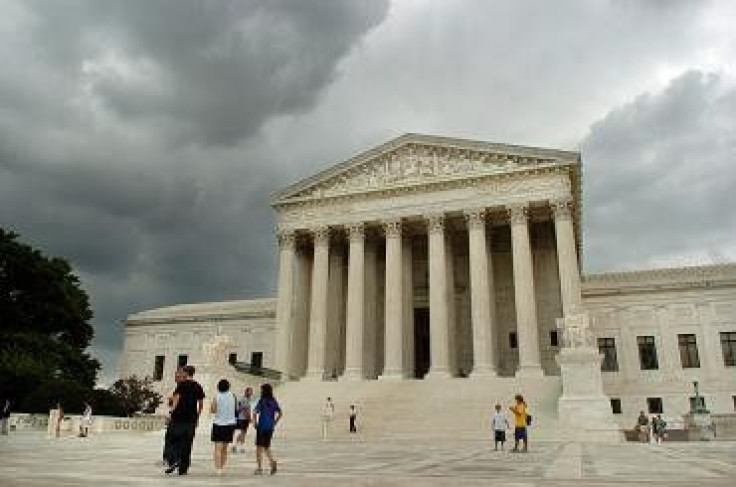 A group that failed to convince the Montana Supreme Court to overturn the state's century-old ban on corporate political spending in light of the landmark Citizens United decision said Thursday it will appeal its case to the U.S. Supreme Court.
The conservative group American Tradition Partnership said it will appeal the Montana high court's incorrect and contemptuous ruling that the Supreme Court's Citizens United decision, which unleashed corporate spending in federal elections, does not apply to the state's long-time campaign finance law.
We, and impartial legal scholars, are confident these unbiased courts will uphold the First Amendment rights of Montanans to speak freely about powerholders, ATP Executive Director Donald Ferguson said in a statement.
Since the Citizens United decision, there has been a wave of legal challenges to state and local campaign finance laws. Some, like in Arizona, have been successful while New York City's strict campaign spending rules were upheld in the face of the Supreme Court's landmark decision.
ATP joined an anti-gun control group and a paint store to challenge Montana's Corrupt Practices Act, which bars corporations from making direct contributions to a candidate, or independently spending money on them. This extends to political groups, like so-called Super PACs, that exist to support or opposes a candidate.
A Montana trial court sided with ATP but the Montana Supreme Court in a 5-2 decision Dec. 30 overturned the decision and reinstated the law, taking a narrow view of the Citizens United ruling.
The court's majority based its ruling on Montana's history with Copper Kings and mining interests that had a stranglehold on politicians and judges early in the 20th century.
This history, coupled with the low cost of running state political campaigns and sparse population, gave Montana a compelling interest in limiting corporate spending in politics, fitting within the scope outlined in the Supreme Court's Citizens United decision.
The court's two dissenters--by no means fans of the Citizens United decision, which one justice said had [endowed] corporations with extravagant rights of political speech and... the exaggerated power to influence voters and elections--felt bound to strike down the state law due to the high court's sweeping language against restrictions on corporations' political speech.
Justice James C. Nelson, one of the two dissenters, predicted that his fellow justices' ruling would be overturned in a Supreme Court showdown, should the high court hear ATP's petition.
Admittedly, I have never had to write a more frustrating dissent, Nelson wrote. Whether we agree with the Supreme Court's interpretation of the First Amendment is irrelevant....The Supreme Court has emphatically rejected the notion that corporate political speech may be restricted based on interests in protecting against political and campaign corruption.
© Copyright IBTimes 2023. All rights reserved.