More Models Accuse Adam Levine Of Sending 'A Lot' Of Flirty Messages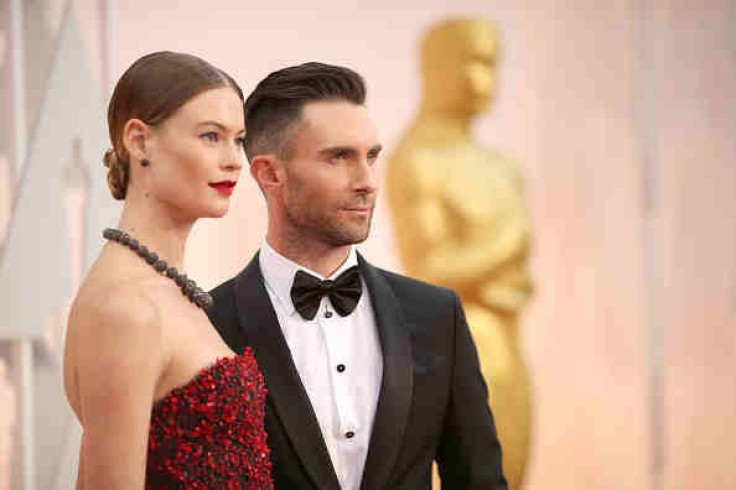 KEY POINTS
Comedian Maryka and model Alyson Rosef shared their alleged direct message exchanges with Adam Levine
Instagram model Sumner Stroh claimed earlier this week that she had an affair with the Maroon 5 frontman
Levine has denied Stroh's affair claims
Two more models have come forward to claim that they received flirty messages from Adam Levine on Instagram.
Earlier this week, Instagram model Sumner Stroh went viral on TikTok for accusing the 43-year-old Maroon 5 frontman, who has been married to former Victoria's Secret Angel Behati Prinsloo since 2014, of having an affair with her. Levine has denied the affair claims, Page Six reported.
Shortly after Stroh's video went viral Monday, a woman named Alyson Rosef revealed on TikTok the alleged direct messages she received from Levine, including one that read, "I shouldn't be talking to you, you know [that] right?"
Rosef claimed in the now-deleted TikTok video that there were "a lot more" flirty messages but that she opted not to reveal them because they are inappropriate and she "didn't feel comfortable posting everything."
"A lot of my friends knew, and they were shocked," she claimed. "I guess if any other girls have experienced this with him ... I just think they should post it 'cause I feel really bad for his wife, and nobody deserves this."
In a second TikTok video, which has also since been deleted, Rosef shared a screenshot of another alleged conversation with the "She Will Be Loved" singer in which he purportedly told her that she's got him hooked by using a fish on a fishing pole emoji.
"I'm so weird too and only listen to metal," she wrote, to which Levine allegedly replied, "Said no hot chicks ever other than you."
Another woman, comedian Maryka, took to her Instagram Story Tuesday to share her alleged direct message exchange with Levine, captioning it: "#exposeadamlevine." Social media influencer Dana Omari shared additional screenshots of the alleged conversation through her own account, reportedly on behalf of Maryka.
In the screenshots, the Grammy winner allegedly began the conversation by telling Maryka, "I'm now obsessed with you."
"Dude aren't you like married lol," she wrote back.
However, Levine allegedly replied by saying that his marriage was "a bit complicated" and that "stuff gets hard," according to the screenshots.
Maryka also posted a selfie-style video she allegedly received from Levine that showed him saying, "I'm stupid." She wrote above the clip, "Yes."
International Business Times could not independently verify the authenticity of the alleged DMs.
Levine has yet to address the allegations from the two models, but he took to Instagram Story Tuesday to respond to Stroh's claims that she allegedly had a "physical" relationship with the singer, Page Six reported. She also released direct messages that Levine allegedly sent her over Instagram.
While he appeared to admit to speaking to Stroh in a "flirtatious manner," Levine denied having an affair with her.
"A lot is being said about me right now and I want to clear the air. I used poor judgment in speaking with anyone other than my wife in ANY kind of flirtatious manner," he said in his statement.
He continued, "I did not have an affair, nevertheless, I crossed the line during a regrettable period of my life. In certain instances, it became inappropriate; I have addressed that and taken proactive steps to remedy this with my family."
Levine added that his wife, Prinsloo, and their children, 5-year-old Dusty Rose and 4-year-old Gio Grace, are all he "care[s] about in this world."
"To be this naive and stupid enough to risk the only thing that truly matters to me was the greatest mistake I could ever make. I will never make it again. I take full responsibility. We will get through it and we will get through it together," he concluded his post.
Levine and Prinsloo are currently expecting their third child together.
In a bombshell TikTok video Monday, Stroh claimed she and Levine dated for "about a year" despite him being married. The 23-year-old influencer did not say when exactly the alleged affair started, but she told Page Six that it took place "last year" following her college graduation.
After months of not speaking to Levine, the musician allegedly reappeared in her life asking if he could name his third child after the model.
"He said, 'Ok, serious question. I'm having another baby and if it's [a] boy I really wanna name it Sumner. [Are] you ok with that? DEAD serious,'" Stroh said in the video, reading Levine's alleged DM aloud.
Stroh claimed that she wanted to "handle this privately" and "never come forward" but alleged that she was blackmailed by a friend who threatened to sell the story to a tabloid.
International Business Times could not independently verify the claims, but Page Six said it obtained a video that appears to show the messages were linked to Levine's verified Instagram profile.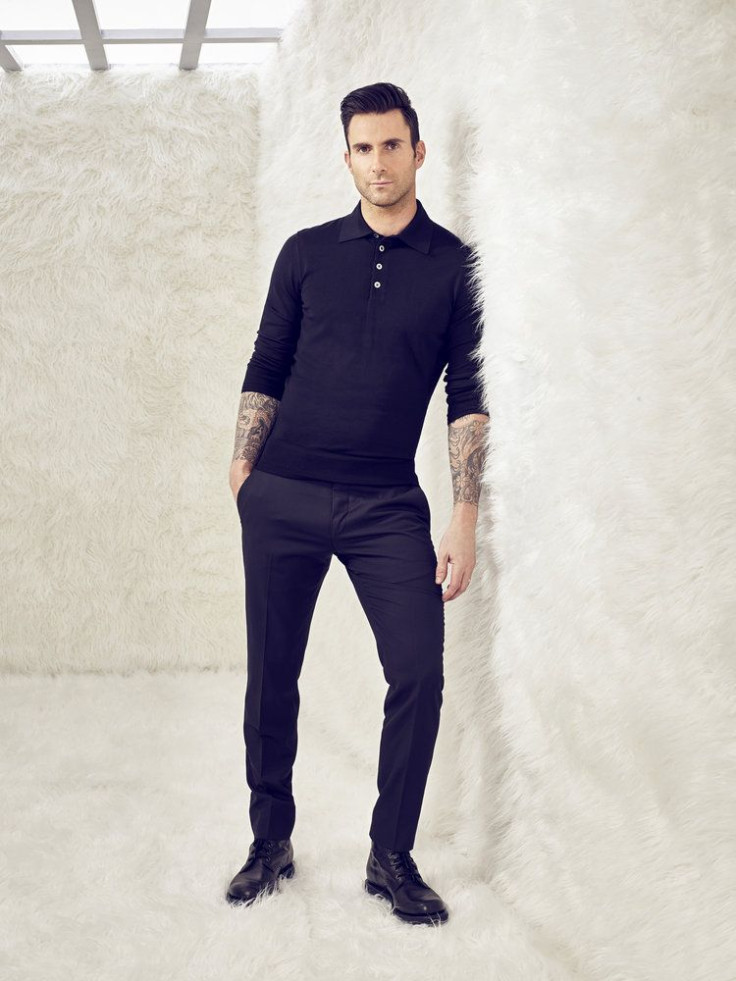 © Copyright IBTimes 2023. All rights reserved.