Adam Levine Receives Support After Fan Jumps Onstage During Maroon 5 Concert: 'Respect Boundaries'
KEY POINTS
One fan jumped on stage and grabbed Adam Levine while he was performing at the We Can Survive concert Sunday
Some netizens criticized Levine's reaction to the incident, claiming he gave the fan attitude
Others came to Levine's defense, pointing out that his reaction to someone invading his space was normal
Adam Levine looked far from pleased when a fan came on stage during a recent Maroon 5 concert and grabbed him.
One concertgoer captured the viral moment on camera, with footage showing an unnamed woman in the audience climbing onstage while Levine was performing at the We Can Survive concert at the Hollywood Bowl in Los Angeles Saturday.
In the video shared on TikTok, the audience member ran up to the singer and put her arms around him while he was singing "Sunday Morning."
"This lady jumped on stage during Maroon 5's performance," the person who uploaded the video wrote. "Adam Levine was not having it."
Security quickly pulled her off. Levine then gave a bit of a shudder and made a face before he continued to sing.
The video quickly went viral and sparked mixed reactions from social media users. Some criticized Levine's reaction to the incident.
"I get that it's his personal space because we're in a pandemic. But that shrug of the shoulders in total disgust was way over the top!! Not cool!!" Yolanda Garcia commented.
"He forgets it's people like her why he is what he is," another person commented.
"These fans [are] paying his bills. He needs to remember that," another wrote.
Some users claimed Levine should be more humble, while another suggested that "a true performer" would not react the way the 42-year-old singer did.
However, many others came to Levine's defense, pointing out that his reaction to someone invading his space was normal and that fans should also "respect boundaries."
"He doesn't need to be humbled. She invaded his personal space. If a guy fan did that to a girl performer, y'all would be going crazy over it," one person wrote.
"I get that he's a celebrity, but that doesn't mean they want to get touched without consent by random people. And she did it while he was performing," a second user pointed out.
"How about we stop defending people touching other people without consent?" Sarah Hester Ross wrote.
One fan speculated that he "probably doesn't want random girls touching him," especially since he has been married to Behati Prinsloo for seven years.
Aside from Maroon 5, several other artists also performed at the concert. Shawn Mendes, Black Eyed Peas, Coldplay, Doja Cat and The Kid LAROI took the stage as well Saturday, E! News reported.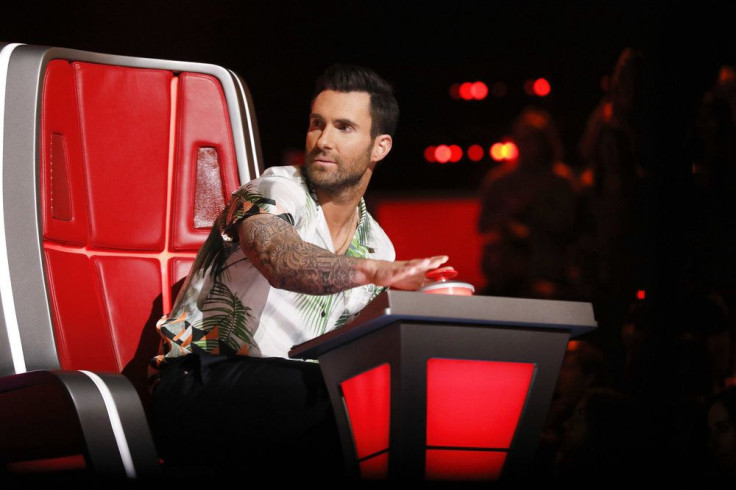 © Copyright IBTimes 2023. All rights reserved.