'Moriah's Lighthouse' Hallmark Movie Premiere: Trailer, Synopsis, Cast
Hallmark Channel's lineup of new movies for Summer continues, with the newest premiere of the Summer nights 2022 lineup, "Moriah's Lighthouse." The film, which stars Rachelle Lefevre and Luke Macfarlane, debuts Saturday night.
Fans will certainly recognize Macfarlane, who has become a staple on Hallmark. He has starred in several titles over the last few years, including "Christmas in My heart" and "Karen Kingsbury's Maggie's Christmas Miracle" on Hallmark Movies and Mysteries. On Hallmark Channel, he is likely best recognized for roles in "Taking A Shot At Love," "Chateau Christmas," "A Valentine's Match," "Sense, Sensibility and Snowmen," "Just Add Romance," "A Shoe Addict's Christmas" and "The Birthday Wish."
Lefevre is new to Hallmark, but fans may still recognize her. She is best known for her role as Victoria in the "Twilight" movie series.
So what will happen in this film? Let's find out.
"Moriah (Lefevre) is a talented woodworking artisan who carefully crafts beautiful creations for her clients in the beautiful French island town where her family has lived for generations," a synopsis reads. "She dreams of one day being able to purchase the lighthouse keeper's residence that has been home for years before being decommissioned and plans to use her skills to lovingly restore it to its full beauty."
However, her plans are threatened when an unexpected new face shows up on the island.
"Ben (Macfarlane), an American architect who checks in to her aunt's hotel for the summer, may be the fly in the ointment—Moriah is shocked and saddened to learn Ben has been hired to design a new home for the new owner," the synopsis continues.
Still, things could take yet another unexpected turn as more details emerge—and Moriah grows closer to Ben.
"The purchaser has an unexpected connection to the island as well as Moriah's aunt, which may lead to more surprises for Moriah as the summer unfolds," the synopsis concludes.
"Moriah's Lighthouse" airs Saturday, June 18 at 8 p.m. EDT.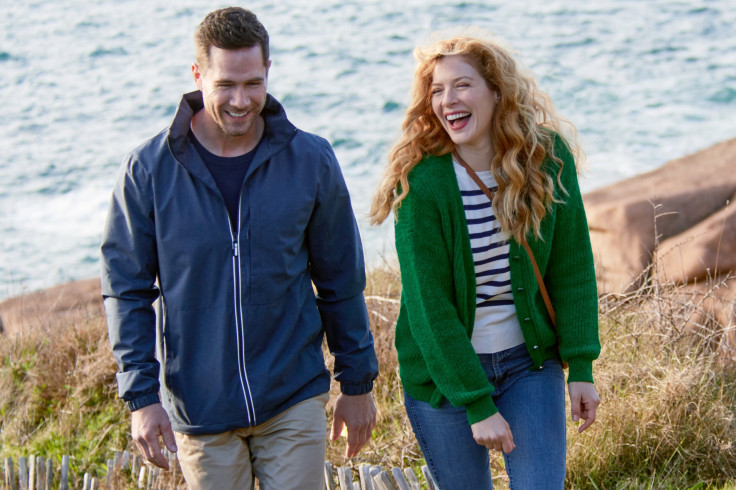 © Copyright IBTimes 2023. All rights reserved.