Most Innovative Colleges Rankings: Top Universities For Progressive Courses, Faculty And Facilities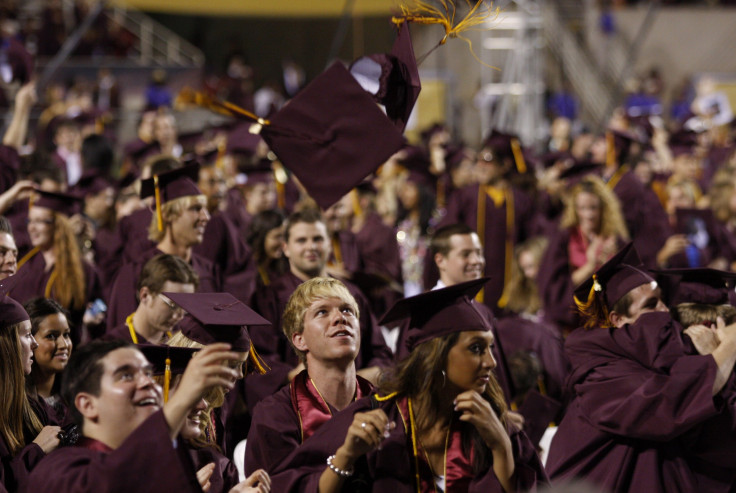 Innovation happens quickly and it's up to schools and universities to adapt to advances in all fields of study. For the first year, U.S. News & World Report ranked the colleges that are already looking ahead.
College presidents, provosts and admissions deans were surveyed to determine which were the "Most Innovative Schools" as part of the magazine's 2016 college rankings. Each was asked to name 10 colleges or universities they believe had become innovative hubs that demonstrate development in areas such as curriculum, faculty, students, campus life, technology and facilities.
"We added this ranking so that college officials could pick schools that the public should be watching because of cutting-edge changes being made on their campuses," the study's authors said.
Some of the most progressive schools were public universities, Ivy League schools and liberal arts colleges.
Arizona State University in Tempe topped the list, with an added boost from its new school devoted to "innovation research." The School for the Future of Innovation in Society launched this semester to foster a multidisciplinary approach to new research.
"The idea of the school is to take our understanding of innovation -- which includes not just technical elements but social elements -- and have those technical and social things fit together," the school's director, Dave Guston, told ASU News.
Each of the top colleges had to receive at least seven nominations to be placed on the list.
Read the full list here.
1. Arizona State University - Tempe
2. Stanford University
3. Massachusetts Institute of Technology
4. University of Maryland - Baltimore County
5. Georgia State University
6. Northeastern University
7. Duke University
8. Drexel University
8. Harvard University
8. University of Michigan - Ann Arbor
11. Carnegie Mellon University
12. Cornell University
13. Georgia Institute of Technology
13. University of Southern California
13. University of Central Florida
© Copyright IBTimes 2023. All rights reserved.