Most LGBT-Friendly Colleges 2015: Princeton Review Ranks Emerson College Tops For Gay Students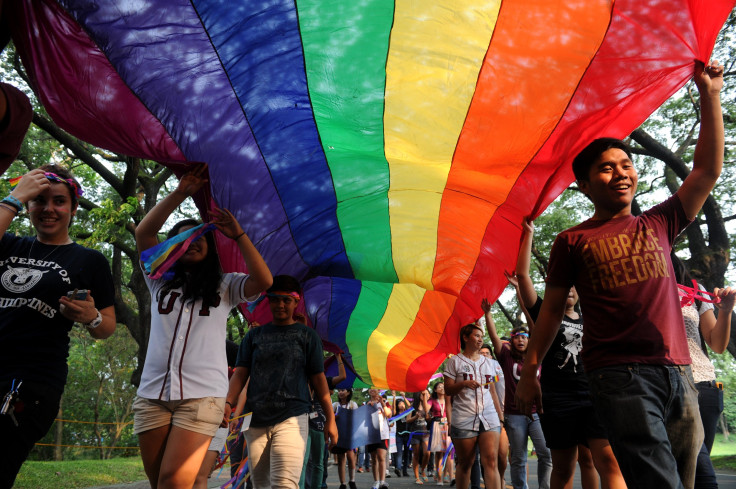 The Princeton Review released this week its annual rankings of the 380 best colleges and universities in the U.S. But the test prep company did more than just crown party schools, it also broke higher education institutions down into 62 lists measuring everything from dorms to food. It also looked at demographics and compared schools on how friendly they are to lesbian, gay, bisexual, transgender, or LGBT, students.
The most LGBT-friendly school was Emerson College, a small liberal arts institution in Boston that's no stranger to the No. 1 spot. Emerson earned the title in 2012 and 2013, as well.
Emerson's LGBT friendliness made the news a few years ago when members of its Phi Alpha Tau fraternity chapter started a viral crowdfunding campaign to raise money for a transgender brother's female-to-male top surgery. They collected $21,308 from 1,026 people in two months, which was more than enough to cover the brother's copay. The rest was donated to charity.
In the Princeton Review rankings, second place went to Warren Wilson College near Asheville, North Carolina. Sarah Lawrence College, in Bronxville, New York, nabbed the bronze. Otherwise, the top LGBT-friendly schools were mostly private liberal arts colleges.
The rankings don't line up with BestColleges.com's list, which named Arizona State University in Tempe as No. 1 for its 10 gay-related student organizations and LGBT certificate degree program. The Campus Pride Index, a national listing of LGBT-friendly schools, gave seven colleges five stars for their resources, but neither Emerson nor Arizona State was among them.
On the flip side, the Princeton Review also ranked the most LGBT-unfriendly colleges. The Christian liberal arts school Grove City College in Grove City, Pennsylvania, was No. 1, followed by Hampden-Sydney College in Hampden-Sydney, Virginia, and College of the Ozarks in Point Lookout, Missouri.
The rankings were tallied based on 136,000 student surveys over the past two years. Both lists follow below:
Most LGBT-Friendly Colleges:
1. Emerson College, Boston
2. Warren Wilson College, Asheville, North Carolina
3. Sarah Lawrence College, Bronxville, New York
4. Bryn Mawr College, Bryn Mawr, Pennsylvania
5. Oberlin College, Oberlin, Ohio
6. Yale University, New Haven, Connecticut
7. Stanford University, Stanford, California
8. College of the Atlantic, Bar Harbor, Maine
9. Wellesley College, Wellesley, Massachusetts
10. University of Wisconsin-Madison
Most LGBT-Unfriendly Colleges:
1. Grove City College, Grove City, Pennsylvania
2. Hampden-Sydney College, Hampden-Sydney, Virginia
3. College of the Ozarks, Point Lookout, Missouri
4. Wheaton College, Wheaton, Illinois
5. University of Tennessee in Knoxville
6. Brigham Young University, Provo, Utah
7. Gordon College, Wenham, Massachusetts
8. Calvin College, Grand Rapids, Michigan
9. Hillsdale College, Hillsdale, Michigan
10. Baylor University, Waco, Texas
© Copyright IBTimes 2023. All rights reserved.