Motorla's 'XyBoard' Expected to Release on Verizon Later This Month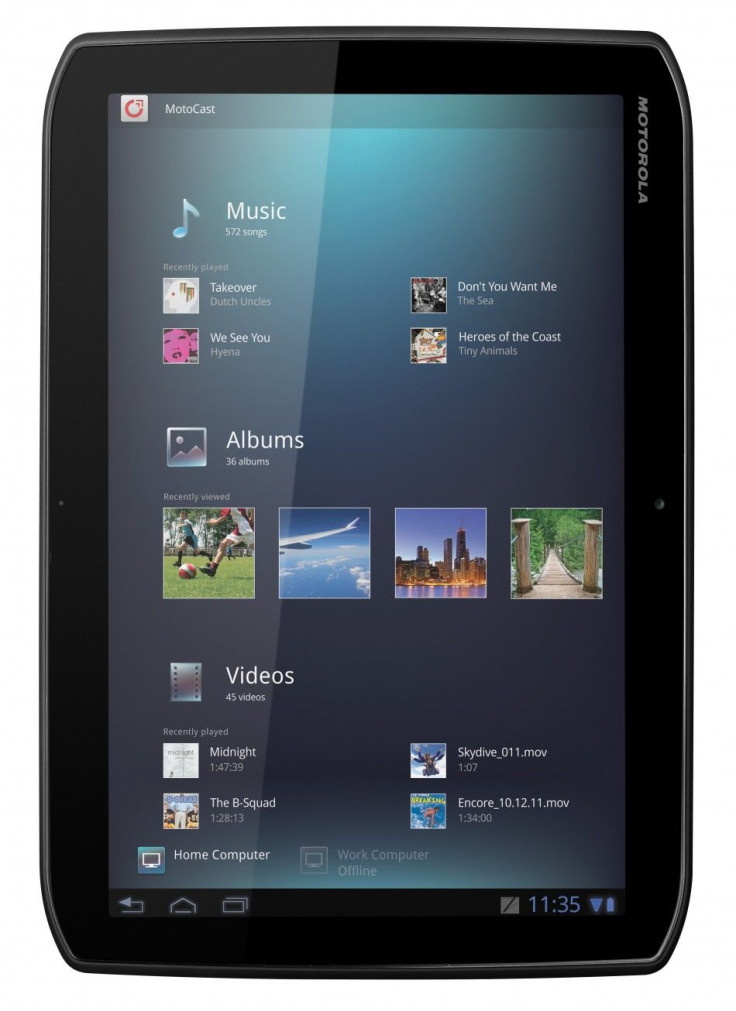 These days it seems that new tablet computers hit the market almost every other day. The latest, in the long line, will be one from Motorola, according to a report by CNET. These reports indicate that Verizon will introduce two new tablets this month, under the Droid Xyboard brand and are believed to be successors to the original Xoom.
Verizon, believed to be the largest mobile service provider in the U.S., is expected to release two sizes - a 10-inch design that comes with a stylus and is intended for business use; and a smaller, 8-inch model to be pitched as a media-centric device, complete with 2.1 surround sound and a subwoofer. Both, however, are expected to be similar in design to the recently released Droid Razr but will be thinner than the Xoom.
The tablets are seemingly set to run on Verizon's 4G LTE network, which is reported to be one of the fastest wireless connections in the U.S. Both devices are powered by a 1.2 gigahertz dual-core processor backed by 1 gigabyte of RAM. In addition, they also include a rear-facing 5 megapixel camera and a front-facing 1.3 megapixel camera. Like most tablets, the Xyboards will run on the Honeycomb version of Android. The displays are shielded with Corning's tough Gorilla Glass.
Although neither Verizon nor Motorola have revealed any details, the surge in popularity among low- priced tablets may affect the pricing of the Xyboard, which is expected to release this month. Despite their massive marketing campaign, the first Xoom tablets were deemed failures by the company, due to expensive pricing strategies; the tablets were priced in excess of $550.
Now all that is left to do is wait and see if Motorola can finally challenge Apple's dominant hold in the tablet market.
© Copyright IBTimes 2023. All rights reserved.