Moto X Review: Motorola Handset Is Google's Closest Thing To An 'iPhone Killer'
The first Motorola flagship phone since the handset maker was acquired by Google Inc. (NASDAQ:GOOG), the Moto X is cleverly crafted and engineered with features that are useful instead of gimmicky. This in itself is a major feat in today's smartphone market, which is filled with manufacturers trying to one-up each other with questionably placed buttons and enormous phablets.
The Moto X lacks the most powerful hardware out there, but offers nothing short of a nimble and intuitive experience for all kinds of users.
The Nexus line of smartphones is the only set of Android devices that run a stock, unadulterated version of Android directly updated by Google. This originally meant that devices like LG's Nexus 4 and newly released Nexus 5 (hands-on here) were the only smartphones offering a unified hardware and software customer experience on par with what Apple (NASDAQ:APPL) offers in the iPhone. But the Moto X was widely expected to be the first true "Google phone," following Google's acquisition of Motorola Mobility in August 2011. The hype surrounding the Moto X's release reflected these expectations, and luckily, the phone does not disappoint.
Moto X Review: An Ergonomic, Premium Physical Design
The Moto X is compact and feels great to hold whether your hands are large or small. If you hand the Moto X over to a friend, they are liable to hold on to it for a while before giving it back.
The natural feel of the Moto X is largely thanks to its ergonomically curved back. The Moto X felt even better in my hand than the HTC One, which I found just a tad too slender in comparison. The Moto X consists mostly of plastic and Kevlar, giving it a more premium feel than most Android phones on the market.
The Kevlar back of the Moto X features a circular indentation adorned with the Motorola logo, below the camera and surprisingly powerful loudspeaker. It is one of many design decisions that makes the Moto X a delight to hold, whether you have small or large hands.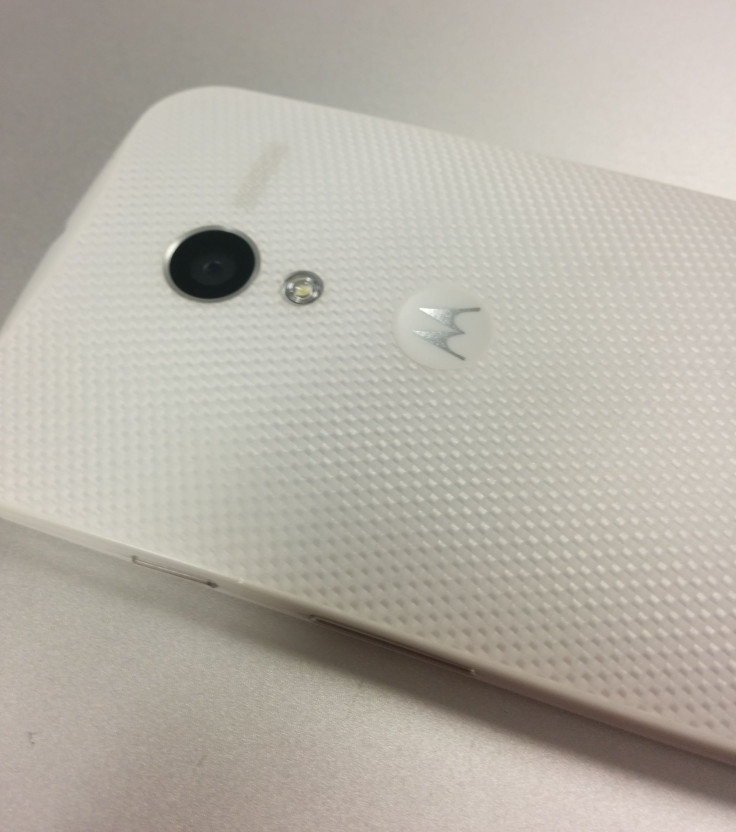 The Moto X's soft, rounded sides also make for a nice grip. The volume and power buttons are both on the right of the Moto X, jutting from the seam of the device. The seams detract slightly from its visual aesthetic (especially in my all-white review unit), but might look better if they were two different colors designed in Moto Maker.
I found the buttons on the Moto X slightly too small, and they provided too much resistance for my liking. This was especially true of the volume rocker, which is too short to differentiate between "volume up" and "volume down." This would be less problematic if there were more space in between the power and volume buttons, or they were placed on opposing sides. The headphone jack is located on top of the Moto X.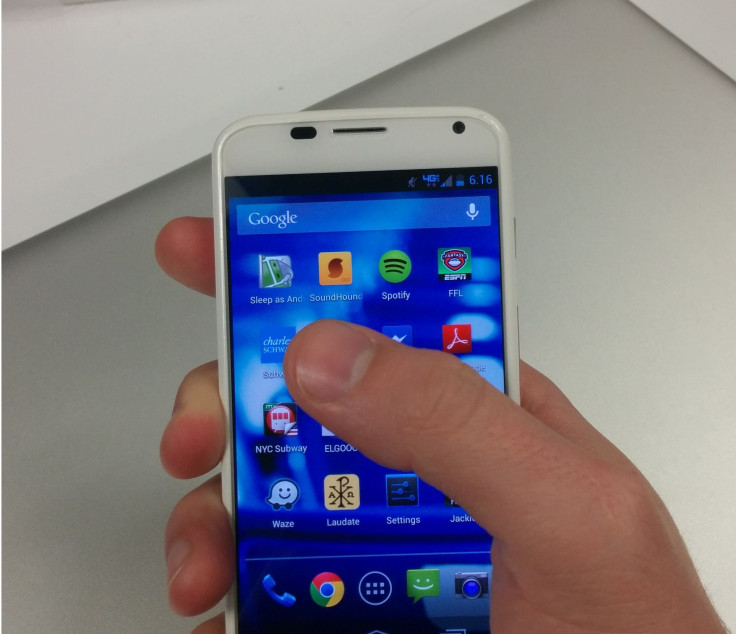 ProTip: Holding the power button at the same time as "volume down" takes a screenshot of your current screen on the Moto X (and most other Android devices). I use this feature a lot, and it is made a lot more awkward by the proximity of the volume and power buttons.
Aesthetically, the Moto X is gorgeous, and hanks to the heavy-duty nature of the materials used in its manufacture, it feels more like ceramic than the plastic found in competing Android smartphones like the LG G2 and Nexus 5.
Moto X Review: Exclusive Features
When you pick up the Moto X, a sensor wakes the screen from sleep, revealing Active Display. This simple function incorporates the phone's screen, sensors and software, a seamless combination of hardware and software that shows off just how much thought went into the Moto X user experience (UX).
Active Display is a battery-friendly utilization of the Moto X's OLED display, displaying an simple, white interface that turns on if you pick up the phone, or receive a text, new email or Facebook notification.
Since OLED only powers the pixels in use, Active Display allows you to check a text on the Moto X without having to fully power the rest of the display. I truly miss it when using other devices, even my new Nexus 5.
When it comes to the new features available in the Moto X, I must address the elephant in the room -- touchless control. A low-power processor allows the Moto X to constantly listen for the trigger phrase "OK, Google now", without draining too much battery life. The feature works very well -- some of the time.
Without fail, if I am attempting to show a friend or a co-worker Moto X's touchless control, it is not going to work. This could be due to the noisy environments in an office, bar or social environment – places you are not likely to use touchless control anyways, so it is not a major issue.
Much of the time, it takes me two or three attempts at saying "OK, Google now" to get the Moto X to pick up on my voice. When touchless control does work, it is a nifty feature. One of my favorite ways to use the Moto X hands-free was asking it a question while it sat in my pocket, and having it respond by voice.
"OK, Google now, how tall is Freedom Tower?" "1,776 feet," the Moto X responds through its loudspeaker. Note that you have to refrain from utilizing a lockscreen password – like a pin or pattern – to get the most out of touchless control.
While much of touchless control makes it feel more like a toy than a tool, that's not always a bad thing. Telling Moto X to play music, and then being able to change the artist or song without having to walk over and fiddle with it, is a lot of fun. Just note that the louder the music is playing, the louder you will have to yell "Ok, Google now!"
Moto X's 10-megapixel camera takes great photos, but it would greatly benefit from optical image stabilization (OIS). However, two new features make the Moto X camera fun and easy to use. Twist your wrist twice while holding Moto X, even from a locked screen, and the camera app opens. This is not only a cool feature, it saves time as well. From there, the redesigned camera app is one of the simplest of any Android device -- press anywhere to take a photo.
The "touch anywhere" method of photo-taking was easy, and the Moto X's autofocus worked well, but I was very disappointed with low-light shots. As with most smartphones, the auto-flash seldom kicks in at the right time and blur is all too common on the Moto X, despite the recent update to the camera's firmware.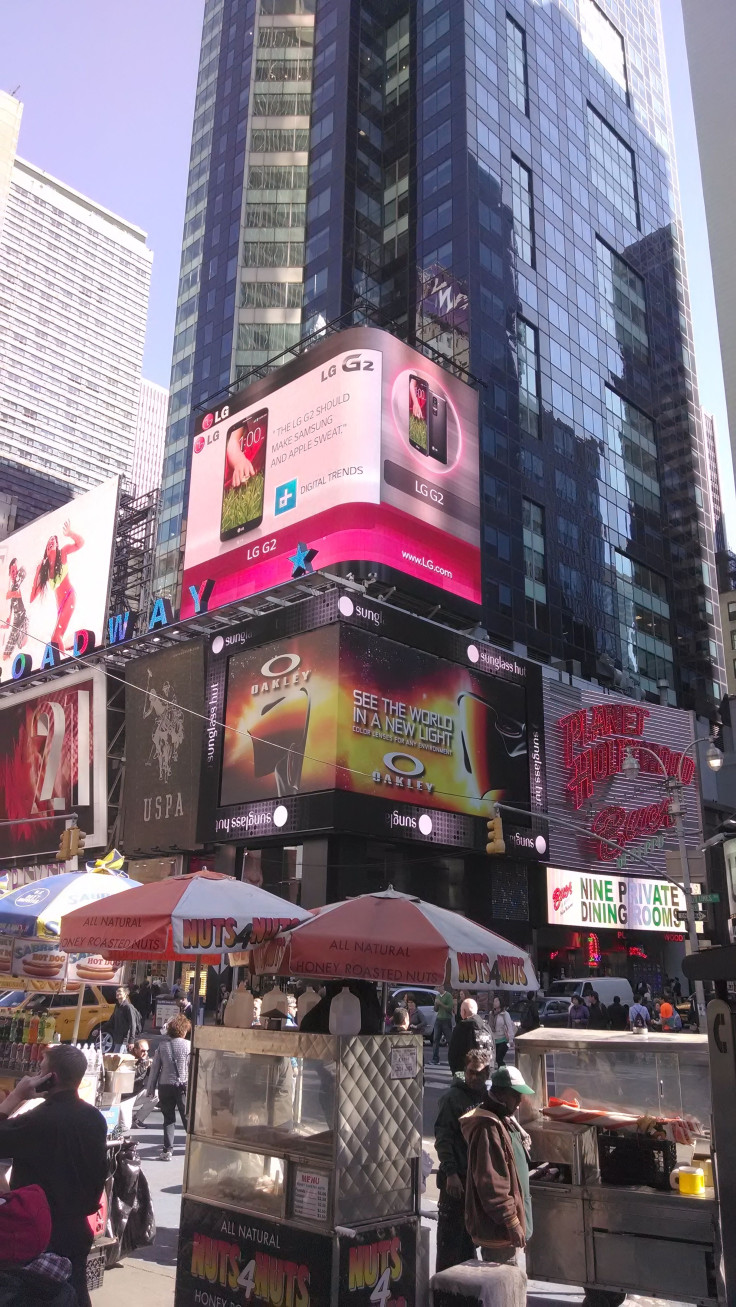 Another standout feature on the Moto X is Motorola Assist – a series of automatic behaviors based on activities like driving, sleeping or having a meeting. With GPS turned on, the Moto X will detect the motion of driving in an automobile. Users have the option of having the Moto X automatically read text messages and the names of callers out loud. Drivers can then take calls or reject them with simple voice commands like "answer" and "ignore."
The Moto X syncs with your Google calendar so that it remains either on silent or vibrate during scheduled meeting times, but offers the option of allowing callers who ring a second time within five minutes to get through. This is a helpful feature if you do not want to be disturbed during a meeting, but want to avoid missing an emergency call. The Moto X also incorporates this option in "Sleeping" mode, which silences all notifications for a set time, which defaults from 11 p.m. – 6 a.m.
All of the Motorola Assist features in Moto X are optional. That means if you are a commuter, you can turn off the driving assist but continue to use the other two functions. The advantage of Motorola Assist will depend how and where you use it, so your mileage may vary.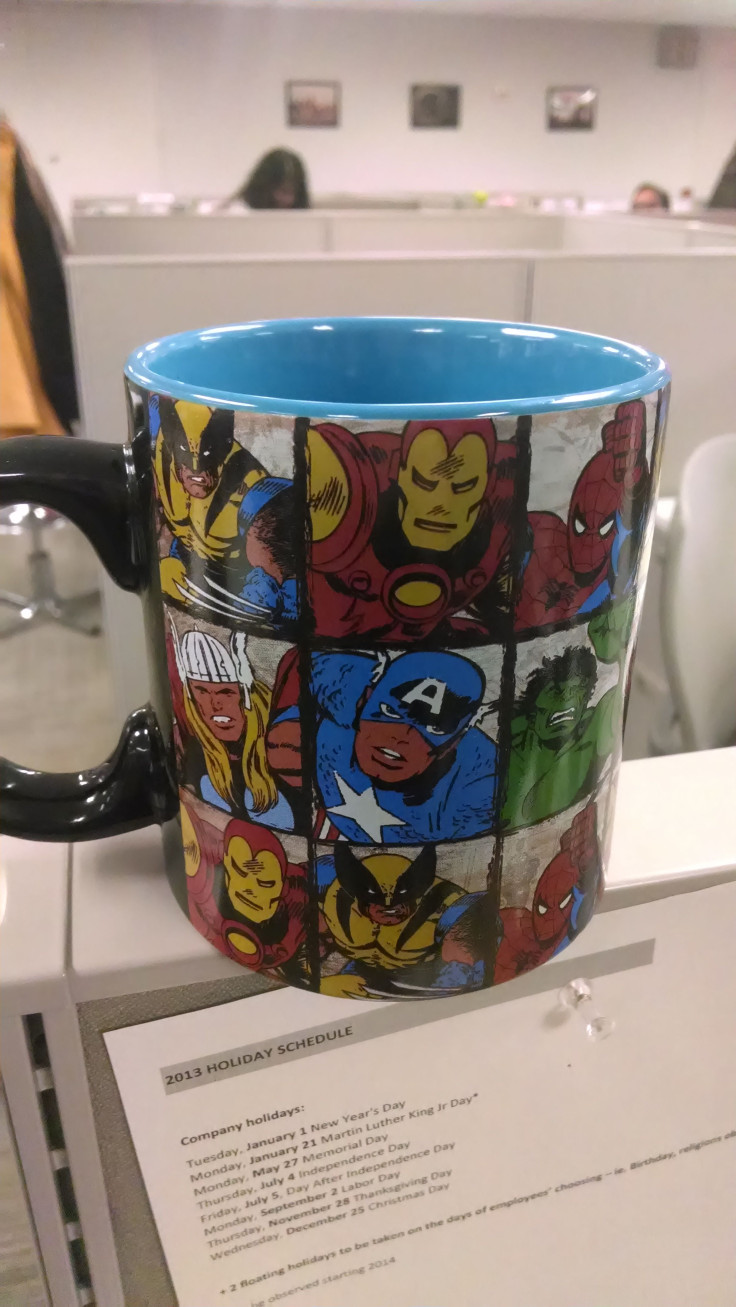 The Moto X has a built-in battery saver that kicks in when power drops to 15 percent, but you can turn it on before then. Power saver limits background data usage and reduces screen brightness and timeout.
The Moto X also has a trusted devices Bluetooth feature that prevents your screen from locking when in range of a specific signal – like your car or a wireless music system.
The Moto X ships with Motorola Skip in some cases, while in others you have to purchase it separately. The NFC (near-field communication) mini-fob unlocks the Moto X when placed on it, and also comes with NFC stickers that do the same for your desk or perhaps your laptop. I would say that if Skip came with your Moto X, then enjoy, but I would not shell out extra cash for it – it just did not make much of a difference in my day-to-day activities.
Moto X Review: Silicon Hot Rod, It's Not
Moto X features the same custom silicon setup found in the Droid Ultra, Maxx and Mini, a mouthful known as the Motorola X8 Mobile Computing System. It features a custom, dual-core main processor (1.7GHz Snapdragon S4 Pro) coupled with a graphics chip in what's known as a system on a chip, or SoC. Moto X also features two low-power processors, one to power touchless control and the other managing all of the phone's sensors.
The X8 system allows the Moto X to incorporate a lot of new features without diminishing from its decent battery life. More in-depth information about the X8 can be found here. However, the flipside of the Moto X's custom silicon is that it won't be hitting high marks on processing benchmark tests anytime soon.
Nonetheless, the Moto X is fully capable of playing the most resource-intensive games currently on the market, such as "Need For Speed: Most Wanted" and "Grand Theft Auto III" – additionally, thanks to the lower-powered dual-core processor, the Moto X offers the added benefit of not heating up to uncomfortable temperatures during gameplay.
The Moto X's 2 GB of RAM is more than enough to multi-task, including editing shared spreadsheets in Google Drive, opening multiple tabs in Google Chrome, streaming music through Spotify and sharing a wireless signal over WiFi. Yes, I did all of these things at the same time on the Moto X's "measly" hardware.
The display leaves little to be desired. Colors pop on an OLED screen, although they looked a tad oversaturated in certain apps. Games look great on the Moto X, and streaming HD content looks great, so long as you have a proper wireless signal.
For such a compact-feeling smartphone, the Moto X fits 4.7-inches of 720 x 1280 display, at a comparatively low 312 pixels per inch (ppi). I am less concerned with the lack of full 1080p resolution on the Moto X as I am satisfied with the maximization of the display within its physical boundaries.
There are much smaller bezels available. Devices like the LG Nexus 5, for example, offer even less bezel than the Moto X. However, the coupling of a premium physical design and a fully capable OLED screen make the Moto X a fantastically well-rounded device.
Due to design constraints, while it is a compact device, the Moto X does not offer a removable back cover to allow for battery replacement or an SD card slot. I would prefer to have those features, but think that the overall build quality is better on devices like the Moto X, that lack a removable cover, and consider it a reasonable trade-off.
The Bottom Line: Moto X Review
The Moto X is a fantastic device that is now shipping on all major wireless networks, for an off-contract price of about $499 for 16 GB and $549 for 32 GB directly from Motorola's Moto Maker website. I would be less favorable towards the Moto X at a higher price, but it offers features and innovation that its competition lacks.
The HTC One might be a fancier toy for the Netflix-streaming, tunes-thumping crowd, since the loudspeaker on the Moto X is no BoomSound. However, it is no slouch either. The Nexus 5 might be a better value, but it lacks the personal touches of touchless control and Moto Maker.
The Moto X earns an easy A, for the innovative and helpful new features it brings to the Android family. In a perfect world, I would prefer a device that offered everything the Moto X has, but perhaps in slightly larger 1080p display. It might be nice to have a quad-core processor in addition to the two low-power cores, but everything comes with a price – battery life being the cost of higher processing power and resolution.
For now, the Moto X might just be the best smartphone on the market. That is, until the Moto XL comes along.
*Note: The Moto XL is nothing more than a fantasy, conjured up by a dreamy tech reporter… for now. I mean, it makes sense, doesn't it?
© Copyright IBTimes 2023. All rights reserved.