Motorola Razr 2 To Have Touch-Sensitive Edge Sensors?
Motorola has plans to add more features to a future Razr foldable smartphone model.
Motorola recently announced the Razr foldable, the revamp of the popular and beloved 2004 clamshell that was once all the rage in mobile phones. The new Razr foldable sports foldable display that doesn't have a crease, thanks to a specially designed hinge. What's more, the foldable display is housed in a form-factor that looks nostalgically similar to the original Razr.
Now, a new patent reveals that Motorola plans to go all the way with foldables, and is working on adding more features to a future Razr foldable model. The patent, spotted by Dutch-speaking site Let's Go Digital (via TechRadar), showed a foldable smartphone with an in-display fingerprint sensor and eight touch-sensitive sensors on the sides of the device. Here's a quick look at what they can do.
In-display sensor
The new Razr foldable, which hasn't been released to the public yet, features a fingerprint reader on the familiar chin below the display. While the chin remains as iconic as can be, it appears that one of its main purposes (aside from nostalgia) is that it would house the components needed for the security feature.
The patent illustration, on the other hand, shows Motorola's plan to do away with the chin and use an in-display fingerprint reader instead. Removing the chin lessens the nostagia factor, but TechRadar noted that it's "a more elegant solution than the scanner" below the display.
Eight sensors
Even more interesting is the fact that Motorola is looking to add eight touch-sensitive sensors to the new device. Four sensors will be mounted on each half of the device; two on the upper-left and two on the bottom-left, and so on.
These sensors can be used as customizable buttons, and can be used whether the device is folded or unfolded. These sensors will respond to presses and gestures, and can be configured to do a lot of things depending on the user. That said, users can expect them to be used to launch apps, for shortcuts, and for other things that otherwise require users to do a lot of tapping before it is done.
Motorola hasn't announced anything about a Razr 2 yet. It hasn't even released the first Razr foldable at the moment. Stay tuned for more updates as they come.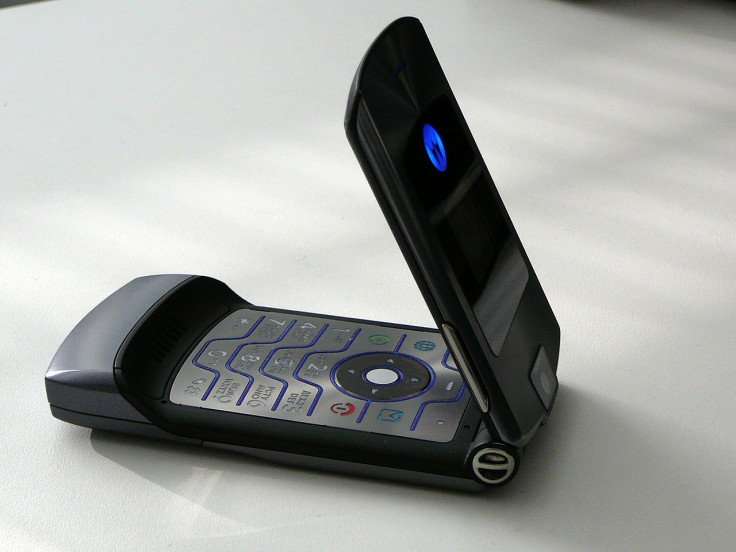 © Copyright IBTimes 2023. All rights reserved.
FOLLOW MORE IBT NEWS ON THE BELOW CHANNELS