Motorola Razr 5G Comes To The US – Here's How To Get Huge Discounts
KEY POINTS
Motorola is now selling the Razr 5G in the U.S.
The device is better specced and cheaper than its predecessor
Consumers can get huge discounts depending on where they buy it from
The redesigned Razr foldable is now available in the U.S., and those who want to get it will be glad to know that Motorola is selling it at a lower price than it normally costs for a period of time.
According to TechCrunch and Engadget, the new Razr 5G can be bought for only $1,200 via Motorola's official site as well as B&H Photo and Amazon. That's $200 off the original $1,400 selling price. This makes the Razr 5G the most affordable foldable smartphone yet.
Those who really want to get the new Motorola Razr 5G and don't mind buying it from carriers can get it for even less. The device is not exclusive to Verizon, meaning several carriers can sell it at lower prices in an attempt to attract more consumers.
T-Mobile, for example, announced that it is selling the Razr 5G for half the price, with 24 monthly bill credits, as long as buyers activate a new line and trade in an eligible device. Those who don't want to activate a new line but want to trade-in an eligible device can still get it with a $400 discount, effectively lowering the total price to $1,000.
Is it worth it?
While the older Razr foldable looked good, it didn't offer much in terms of specs and performance. It was basically a midrange smartphone that folded in the middle like a clamshell. The redesigned, revamped version is different.
The Razr 5G is powered by a Snapdragon 765G chipset, which is definitely more powerful than the Snapdragon 710 used in the older model. The chipset also allows the device to support Sub-6GHz 5G, allowing potential buyers to take advantage of the faster network standard.
Motorola increased the memory allocation to 8GB and storage to 256GB, which is twice the storage found in the earlier version. The larger storage space is perfect for keeping images and videos captured using the new 48MP main and selfie camera. The battery is still small at 2,800 mAh, but Motorola promises that it is enough to supply the device with a day's worth of power.
That said, is the device worth the price? That depends on the buyer. Those who seriously want a taste of nostalgia coupled with modern technologies will want to get the new Razr 5G – especially now that it's cheaper than before.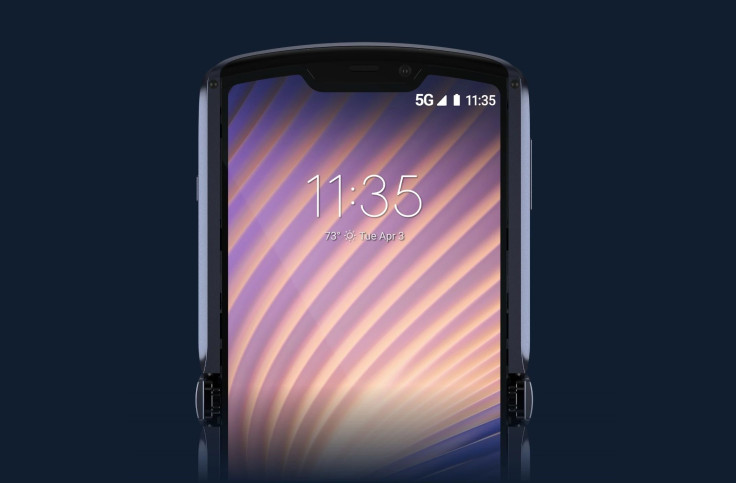 © Copyright IBTimes 2023. All rights reserved.