Samsung Eager To Release World's First Foldable Smartphone
Samsung is eager to be the first to release a proper foldable smartphone. The South Korean tech giant appears to have changed its mind after saying earlier this year that it won't be rushing the release of new technologies.
During a press event on the same day as the Unpacked event for its Galaxy Note 9, mobile chief DJ Koh told the media that Samsung is still interested in becoming the one to release the world's first foldable phone. Koh said the company is "focusing on developing innovations that will be genuinely accepted and liked by consumers" while ensuring that it will snag "the world's-first title," according to SamMobile.
Koh's announcement contradicts what the company said following the launch of the Galaxy S9 series earlier this year. At the time, Samsung maintained that it was not obsessed with the idea of becoming "the world's first" when it comes to releasing new technologies on the market. The tech giant even claimed that it won't rush new products and instead wait for the right time until they are fully ready for commercial launch.
Koh may have also hinted at Samsung's commitment to starting a new lineup with its first foldable phone, which is believed to be called the Galaxy F. After sharing that the company has already cleared many obstacles in the development of the new product, he revealed that the foldable phone won't be a "one-time thing." This suggests that Samsung could be introducing a new series when it officially launches the Galaxy F.
Just like before, Koh did not give a specific release date for the foldable phone. However, industry sources previously claimed that Samsung will most likely introduce the handset early next year. If this is truly the case then Huawei might steal the "world's-first title" from Samsung. The Chinese manufacturer partnered with BOE in May as part of its preparations for the debut of its foldable smartphone possibly in November 2018.
Aside from Samsung and Huawei, other companies including LG, Xiaomi and Oppo are also considering joining the nascent foldable phone market. Last month, LG was granted a patent for its foldable smartphone design. Meanwhile, Xiaomi and Oppo had a series of discussions with South Korean parts makers while preparing their own versions of the foldable phone.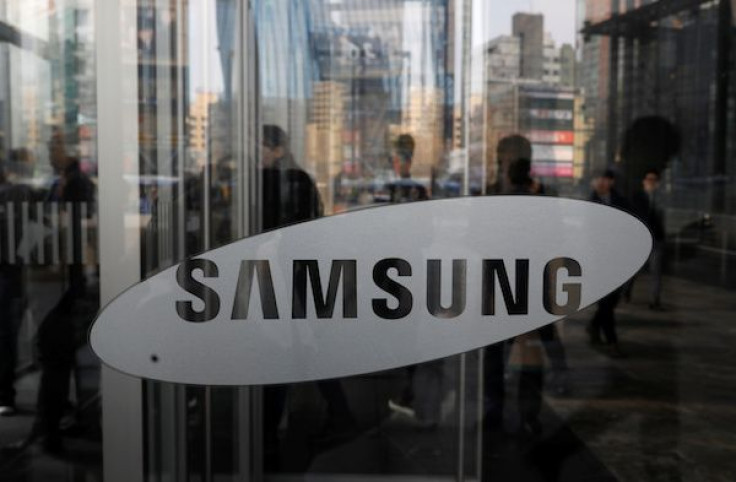 © Copyright IBTimes 2023. All rights reserved.
FOLLOW MORE IBT NEWS ON THE BELOW CHANNELS