Movember Rules 2014: Mustache Facts, Parties, Events And How To Donate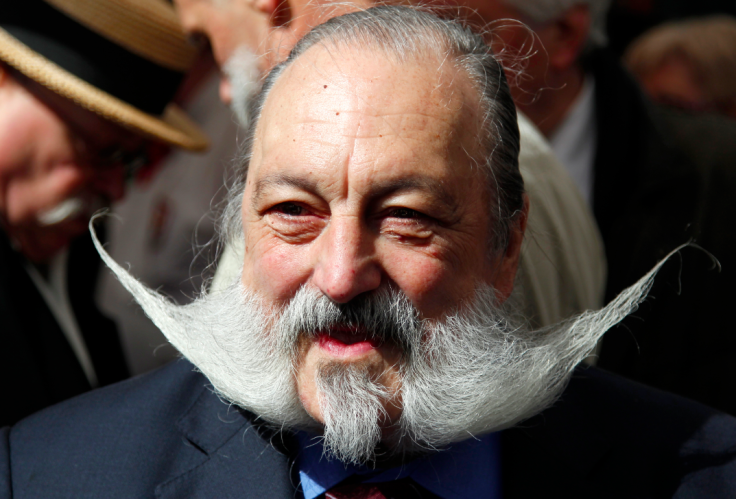 "Movember" is the time of year when can grow a mustache to raise awareness for testicular and prostate cancer and men's mental health issues. It's also a time when men can irrefutably get away with growing out their facial hair. During this time, guys throughout the world can put down the razors for a good cause.
Movember is a November-long event, and participants are reminded to sign up. Gather a team or go solo, but make sure to go to the Movember website. Once registered, the following five rules must be followed:
1) Start Clean
Head starts are not allowed for this cause. Participants are asked to have a clean shaven face on Nov. 1.
2) Don't Forget To Brush
Participants, or "Mo Bros" as the Movember cause likes to call them, are asked to grow and groom their mustache.
3) No Cheating
Movember is all about the 'stache, so goatees and beards don't count. Also, no fake mustaches, please.
4) Talk About It
People are probably going to notice the mo you grow. It's a great conversation piece and way to talk about raising awareness for prostate and testicular cancer and men's mental health.
5) Stay Classy
"Each Mo Bro must conduct himself like a true gentleman…"
For people who like to run, there is also the "Mustache Dache," which will take place throughout November in cities across the U.S. Click here for a list of locations. Men, women and children are invited to participate and evoke their inner Burt Reynolds. Runners will receive a T-shirt and mustache finisher's medal, plus access to the post-race festivities and more.
Being a Mo Bro can also earn someone a free Mo Event Kit. Simply register for the event here and request the kit. The Movember Foundation suggests promoting the event on social media, inviting family and friends and telling everyone why the party is being held.
Even if people don't want to grow a 'stache, donations are still acceptable. Click here to donate to the cause.
The Movember foundation has raised $559 million since 2003 -- and that's just in the United States. Other countries who participate are Australia, Austria, Belgium, Canada, Czech Republic, Denmark, Finland, France, Hong Kong, Germany, Ireland, Netherlands, New Zealand, Norway, Singapore, South Africa, Spain, Sweden, Switzerland and the U.K.
Follow me on Twitter @mariamzzarella
© Copyright IBTimes 2023. All rights reserved.
FOLLOW MORE IBT NEWS ON THE BELOW CHANNELS