The Power Of The Mo: Movember Celebrates A Decade Of Moustaches and Men's Health Awareness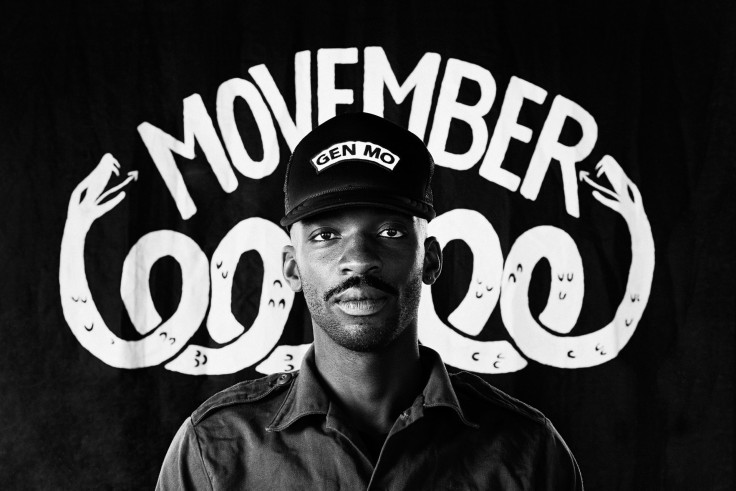 As another Movember comes to a close, one point of confusion remains about the now decade-long tradition.
Mo Bros and Mo Sistas -- as Movember participants are known -- anxiously await the annual facial hair celebration. But often times, their efforts are attributed to the wrong cause – No Shave November.
No Shave November does command an expansive amount of Twitter hashtags, photo collages documenting weekly beard growth and groans of exasperation from the follically challenged. But Movember's U.S. Country Director Mark Hedstrom is adamant that the worldwide Movember movement stands alone.
"The first distinction I'd make is that of us being a global charity," Hedstrom told International Business Times during a chat about the organization's latest milestone – completing the tenth Movember campaign.
"When we look at ourselves versus some of the other ideas out there, we're humbled and honored by those folks and that they are inspired by what we've done in the past 10 years," said Hedstrom. "But when we look at the funds and the focus of what we're doing, we're clearly focused on men's health and putting that at the forefront."
Movember also features one technical difference that clearly distinguishes it from its fully bearded cousin.
"We're always focused on the 'mo.' And clearly if you're going to grow a [moustache] in the month of November, you're going to have to shave to keep it neat," said Hedstrom.
Movember is about more than achieving a perfectly styled moustache, though. The non-profit organization's larger focus is raising awareness about men's health isuues, a goal that participants are enthusiastic to support by raising funds or growing moustaches for the cause. And the pattern has continued into the 2013 campaign, with the organization predicting that this year's efforts will surpass the $147 million raised last year by 1.1 million participants in 21 countries.
"Raising awareness about men's health and men's cancer specifically is something we're very focused on. And the more funds available for us to provide research dollars to improved diagnostics and treatments of testicular cancer is our main focus," said Hedstrom. "We're excited about the growth so far. All signs point to this being a great year for us."
This year's campaign is now in its final stages. The last two weeks of December typically mark the point when the organization switches from registering participants and raising funds to sharing with them the specific research and men's health initiatives the funds raised will support.
This off-season will last through next September. During that time, the team will also develop and prepare the creative, calendar, social media marketing and any remaining details for the upcoming Movember campaign. Then, around Sept. 15, the new Movember campaign is launched through social media and participants are once again encouraged to register in preparation for November's fundraising efforts.
Hedstrom says the organization is excited about its future and hopes to continue to inspire the community to take proactive steps to promote men's health awareness. And initiatives continue to be added, including a new resource that will be especially helpful for next year's inductees into the class of Generation Mo.
"We're working with a bunch of barbers that we've been working with for the last couple of years and introducing the idea of the Mo-rated barber community," he said. This outlet along with the exercise and wellness-focused MOVE campaign launched during this Movember season are ways Hedstrom hopes people will remain engaged and active in the movement in the years to come.
But as appealing as these new initiatives may be, Hedstrom stresses Movember's 10 successful years have mainly been dependent on one iconic accessory.
"It's pretty straightforward. A vast majority of our funds come from our community members. And the most important thing -- what will always be our central focus -- is asking men to grow a moustache and women to support those moustache growing efforts for November," said Hedstrom.
"It's really about men across the world taking charge of their own health and changing how philanthropy is conducted." A mission being reached one meticulously groomed moustache at a time.
© Copyright IBTimes 2023. All rights reserved.