Movies Coming Out In April 2018: 14 Comedies, Dramas And Blockbusters Being Released
The winter chill is beginning to subside and with warmer temperatures surfacing and people becoming more likely to spend time outside, movie producers are hoping to instead convince them to head back indoors and buy tickets for some big movies instead.
Several new films will open in theaters in April, with a wide variety of major blockbusters, comedies, dramas, and, thanks to there being a "Friday the 13th" date in the middle of the month, new horror movies as well. If you're looking forward to a few nights at the theater, here's what you can expect to see released throughout the month:
Tuesday, April 3:
"But Deliver Us from Evil"
Friday, April 6:
A family is forced to live in silence while hiding from creatures that hunt by sound. The movie stars John Krasinski, Emily Blunt, and Noah Jupe.
Three parents try to stop their daughters from having sex on prom night in this comedy starring Leslie Mann, John Cena, and Ike Barinholtz.
This film depicts Ted Kennedy's involvement in the fatal 1969 car accident which claimed the life of Mary Jo Kopechne. Jason Clarke, Kate Mara, and Ed Helms star.
"The Endless"
"The Humanity Bureau:" Nicolas Cage stars in this Limited Release Sci-Fi thriller
"Lean On Pete:" Steve Buscemi and Chloë Sevigny star in this limited release drama.
"The Miracle Season:" Sports drama starring Erin Moriarty and Helen Hunt; Limited Release
"Pandas:" Kristen Bell narrates this documentary; Limited Release
"Spinning Man:" Thriller starring Pierce Brosnan; Limited Release
"Sun Dogs:" Michael Anganaro, Allison Janney, and Melissa Benoist star. Limited Release.
"Sweet Country"
"You Were Never Really Here:"
A traumatized veteran, unafraid of violence, tracks down missing girls for a living. When a job spins out of control, his nightmares begin to overtake him as a conspiracy is uncovered. Joaquin Phoenix stars.
Wednesday, April 11:
"Beirut:" Rosamund Pike and Jon Hamm star in this limited release drama.
Friday, April 13:
"Baja"
"Blumhouse's Truth or Dare:"
A harmless game of Truth or Dare among friends turns deadly when someone—or something—begins to punish those who tell a lie or refuse the dare. Lucy Hale and Tyler Posey star.
"Party Bus To Hell:" Tara Reid stars in this limited release horror film.
"Rampage:"
Primatologist Davis Okoye (Dwayne Johnson) shares an unshakable bond with George, the intelligent gorilla who he has cared for since birth. But a rogue genetic experiment goes awry and transforms the ape into a raging monster. Jeffrey Dean Morgan also stars.
"The Rider"
"Sgt Stubby: An American Hero:"
Gérard Depardieu, Helena Bonham Carter and Logan Lerman voice characters in this animated feature about a stray dog who is adopted by a soldier while training for World War I.
This documentary follows the story of Echo the dolphin who doesn't know if she should grow up or give in to her silly side.
Jim Gaffigan and Zendaya contribute their voices to this movie about a bachelor goose who must form a bond with two lost ducklings as they journey south.
"The House of Tomorrow"
"Super Troopers 2:"
When a border dispute arises between the U.S. and Canada, the Super Troopers are tasked with establishing a Highway patrol station in the disputed area.
Friday, April 27:
Emily Blunt, John Krasinski, and Danny DeVito lend their voices to this animated adventure about a family who must use a magical box of Animal Crackers to save a run-down circus from being taken over by an evil uncle Horatio P. Huntington.
"Armed"
"Avengers: Infinity War:"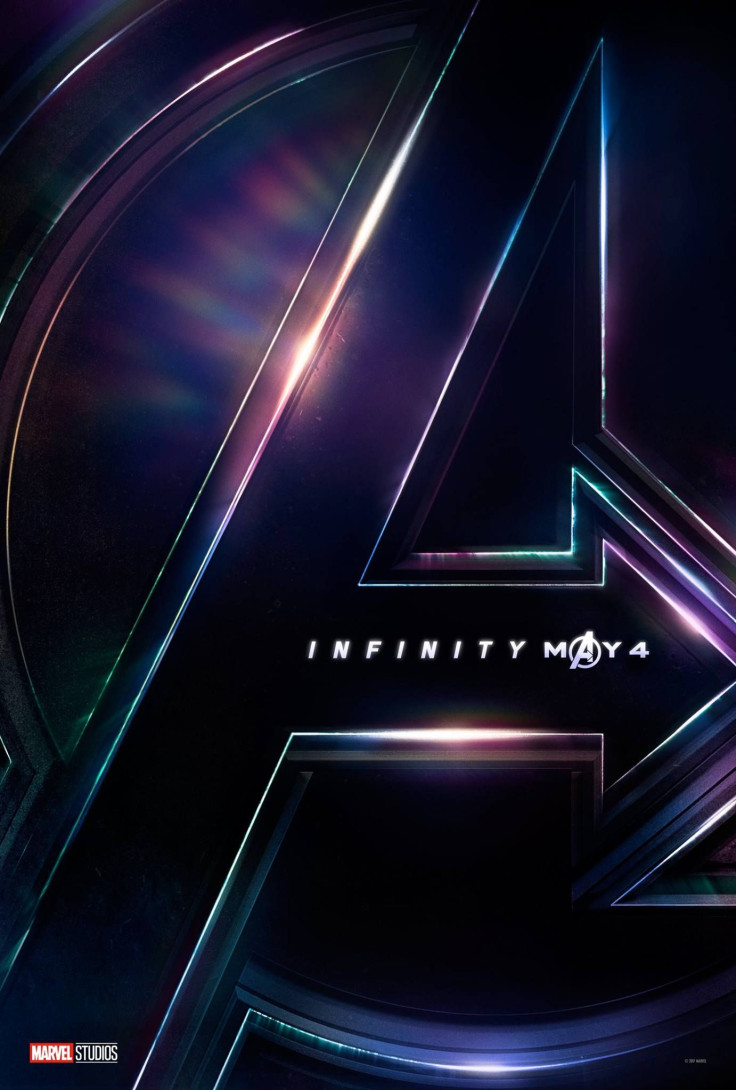 The Avengers and their allies must be willing to sacrifice all in an attempt to defeat the powerful Thanos before his blitz of devastation and ruin puts an end to the universe.
"Backstabbing for Beginners"
"Disobedience:" Rachel McAdams and Rachel Weisz star in this limited release thriller.
"I Feel Pretty:"
A woman struggling with insecurity wakes from a fall believing she is the most beautiful and capable woman on the planet. Her new confidence empowers her to live fearlessly, but what happens when she realizes her appearance never changed? Amy Schumer, Michelle Williams, and Emily Ratajowski star.
"Kings"
"Selfie Dad"
"Traffik:"
Starring Paula Patton and Missi Pyle. A couple off for a romantic weekend in the mountains is accosted by a bike gang. Alone in the mountains, Brea and John must defend themselves against the gang, who will stop at nothing to protect their secrets.
© Copyright IBTimes 2023. All rights reserved.