Moving And Storage Company Unlawfully Auctioned Off Deployed Servicemember's Belongings, Lawsuit Claims
KEY POINTS
Father & Son Moving & Storage were accused of violating the Servicemembers Civil Relief Act
The act prohibited storage companies from auctioning off service members' belongings without a court order
The lawsuit sought compensation for the damages caused to the servicemember
A moving and storage company has been accused of unlawfully auctioning off valuable contents in two storage units belonging to an United States Air Force technical sergeant while he was deployed abroad.
In a lawsuit filed Tuesday in the District of Massachusetts, the Justice Department accused PRTaylor Enterprises LLC, a company doing business as Father & Son Moving & Storage (Father & Son), of violating the Servicemembers Civil Relief Act (SCRA), which provides members of the military with various protections such as prohibiting the auctioning off of servicemembers' belongings without a court order.
The complaint stated among Technical Sergeant Charlie Cornacchio's possessions sold were military gear and mementos that had belonged to a cousin who was killed in military action, his grandfather's military service medals, a dresser that was handmade by his great-grandfather, and personal photographs. The circumstances that led to the auction were not immediately clear.
"This servicemember was called overseas to serve our country and returned home to find his personal possessions, family heirlooms and military awards auctioned off to the highest bidder," U.S. Attorney Andrew Lelling stated in a release. "That is unacceptable. We will continue to protect the rights of servicemembers who dedicate their lives to preserving our security and freedom."
The law clearly stated it was the responsibility of the moving and storage companies and other lienholders to determine whether the property in their possession belonged to a military personnel. The complaint alleged several facts, including the Cornacchio telling an agent that he was in the military, should have notified the company he was a servicemember.
Cornacchio was present and wearing his U.S. Air Force uniform while Father & Son picked up and packed his belongings at Hanscom Air Force Base, the complaint stated. The lawsuit emphasized that Father & Son had also sent correspondence to Cornacchio at his previous address at Hanscom Air Force Base while he was stationed overseas.
The lawsuit seeks compensation for the damages caused to the servicemember, including the value of the auctioned items. In addition, the Justice Department is also seeking to prohibit Father & Son from illegally auctioning off possessions of servicemembers in the future. The lawsuit also seeks a civil penalty.
Assistant Attorney General Eric Dreiband of the Justice Department's Civil Rights Division said in the release, "The Department of Justice is filing this lawsuit today to ensure that this servicemember receives just compensation and to prevent this from happening to another member of our military. We must and will put an end to these unlawful business practices."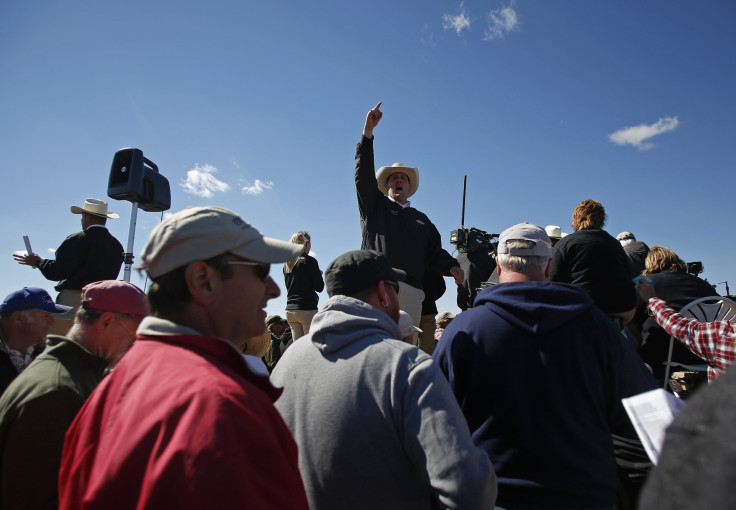 © Copyright IBTimes 2023. All rights reserved.