MSI Stealth 15M Hands-on Review: An Intersection of Business and Gaming Laptop
This article uses affiliate links, which means if you purchase products through these links, we may earn a commission. Click here to see our
T&C
. For licensing please click
here
.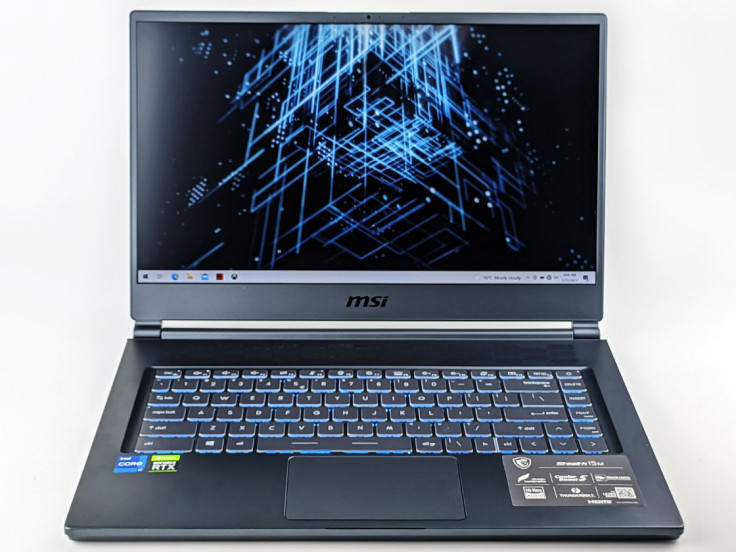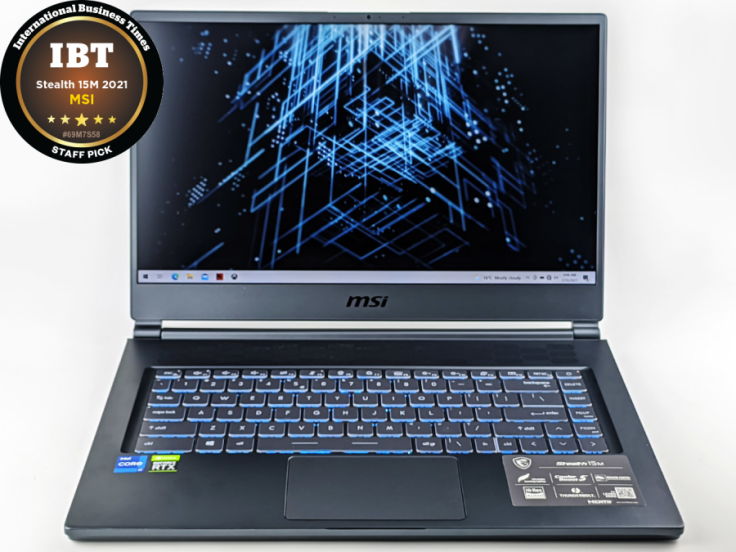 There was a time when there was a clear boundary between business laptops and gaming laptops, where the former would feature an ultra slim profile but underpowered processor while the latter is equipped with a powerful discrete graphics card but is bulky to carry around and a limited battery life.
In comes the MSI Stealth 15M that is designed to blur the lines between these categories, providing the user the processing prowess for gaming and content creation, while outwardly having a slim, serious aesthetic that won't raise eyebrows in the office.
Can the Stealth 15M truly live up to its name and be invisible in the land of cubicles? Let's dive in to find out.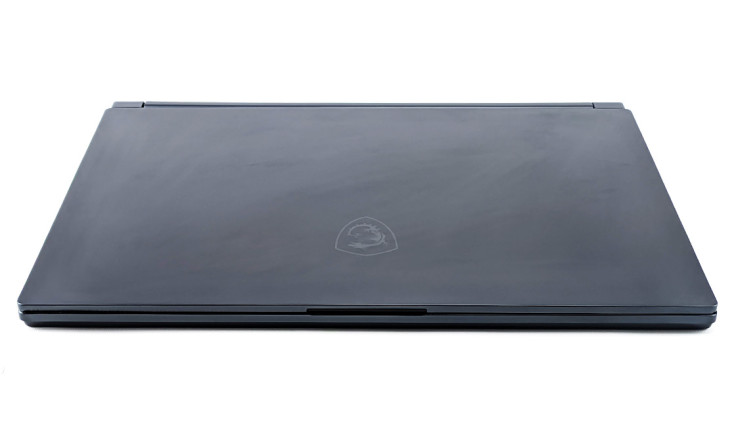 All Metal, All Serious Design
As its name suggests, the MSI Stealth 15M doesn't give away it's gaming potential through its outer appearance. Other than a subtle MSI emblem on the lid that gamers would recognize, the Stealth 15M has an all metal, all serious form. The squared off lines would convince any manager that this is a business laptop, and there's nothing roaring under the hood.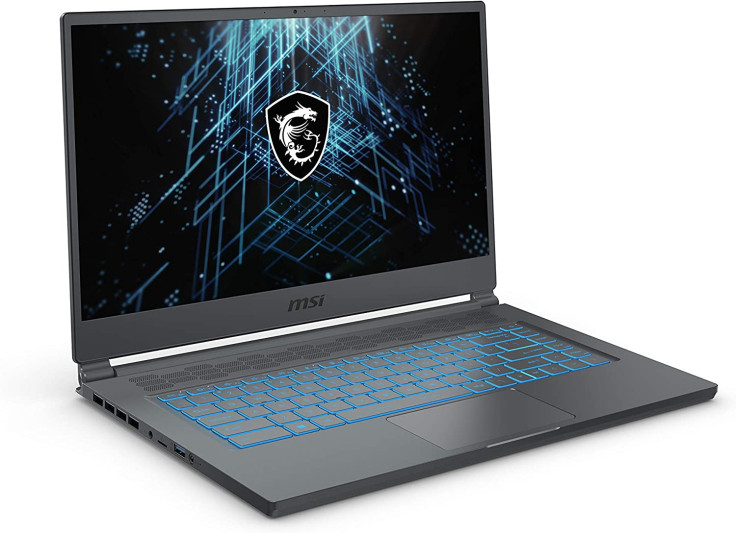 The Stealth 15M has a composite metal construction instead of a unibody design, which reminds me of the good'o days of IBM ThinkPads. It might not look as sleek as a unibody case, but in my experience a composite construction has more give and flex, making them more susceptible to movements and stresses when on-the-go. I only needed one cracked MacBook unibody to make me realize there is merit in a traditional sandwich construction.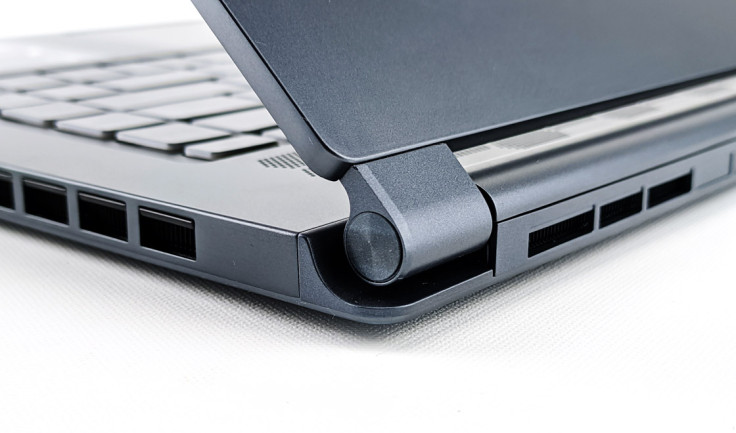 Serious Cooling Design
To a trained eye, one thing that might give away the Stealth 15M's gaming abilities would be the grills above the keyboard. Roughly the width of two fingers, the grills work in tandem with the air intake and exhaust on the side and rear of the laptop (which might be mistaken as USB ports). The cooling design provides super effective cooling that doesn't get in the way of the user's hands or arms. These vents provide air flow to an impressive dual fan, six cooling pipes set up on the inside.
The Stealth 15M also has one of the most aggressive looking sets of rubber feet that I've seen, ensuring plenty of space under the laptop for improved air movement.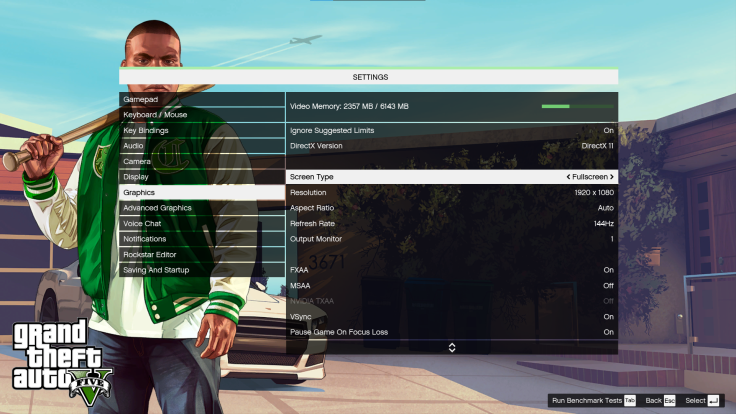 Ready to (LAN) Party When You Are
As soon as work hours are over, the Stealth 15M can immediately flex its hidden muscles. Equipped with the Intel Tiger lake i7-1185G7 processor that runs at 3 GHz, RTX 2060 Max-Q GPU with 6 Gb of video memory, 16 Gb of DDR4 RAM, and a 512 Gb Kingston SSD. It might not be the top specced gaming laptop on the market, but it definitely blows business laptops out of the water in performance and can handle itself in graphic intense games.
Running GTA V for example, the game automatically maxes out graphic settings at default, and it still runs with very little effort. A benchmark sees the framerate running at 100 Hz on average, reaching up to 120 Hz at maxed out settings - a very decent performance for a laptop that can double as a work machine in the day time.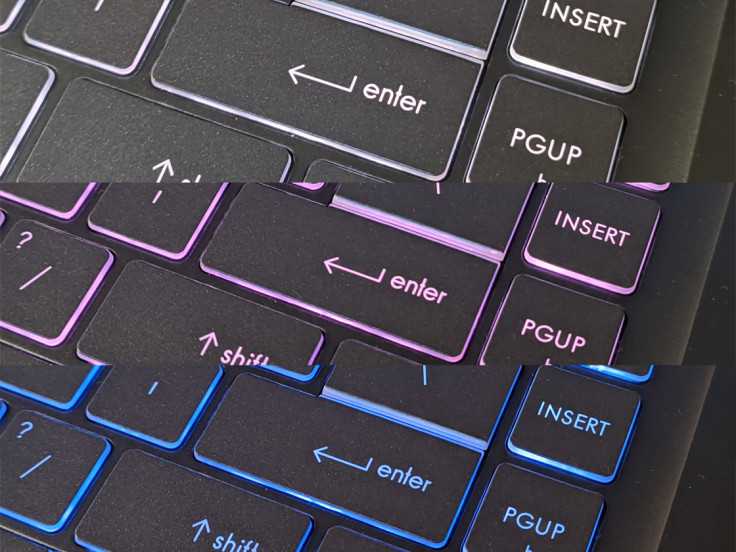 Keyboard with RGB Lighting with Decent Key Travel
Beyond the solid performance in processing power, if you're also after some gamer's flair, the ordinary looking keyboard also lights up with RGB backlighting at the press of a button. The RGB lighting is fully programmable with the built-in 'Dragon Center' suite.
The keyboard on the Stealth 15M is more than a looker, it's actually a decent keyboard to type on. I find this keyboard comparable with Logitech's flagship MX keyboard in terms of tactility and key travel, which is quite an accomplishment for a laptop keyboard. Again matching its name, the keyboard on the Stealth 15M is very quiet and won't be noticed on a quiet flight, or in an open plan office.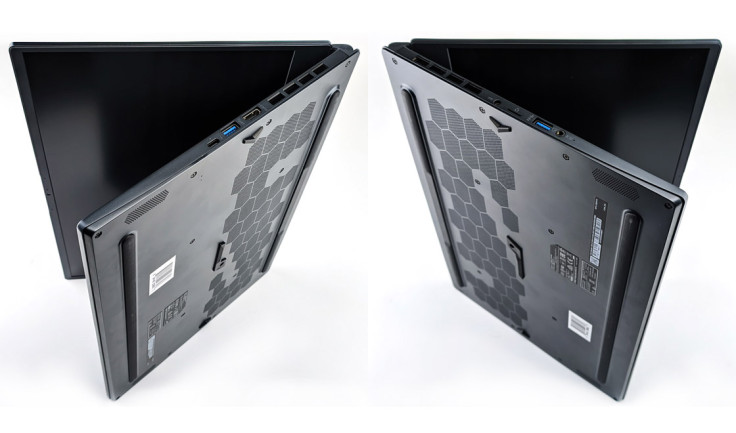 Ports Selection Fit for Content Creators
Any content creators who are interested in the graphic processing power of the Stealth 15M would be glad to find its selection of ports.
The dual USB 3.2 (one on each side) and full-sized HDMI would take care of most peripherals without the need of dongles. The Thunderbolt 4 port when paired up with a capable dock like the Kensington SD5600T Dock we recently reviewed, would give the user access to a large array of ports, as well as dual 4K displays and ethernet connection. The inclusion of a built-in micro-SD card reader is an excellent call for content creators who needs quick and frequent media transfers.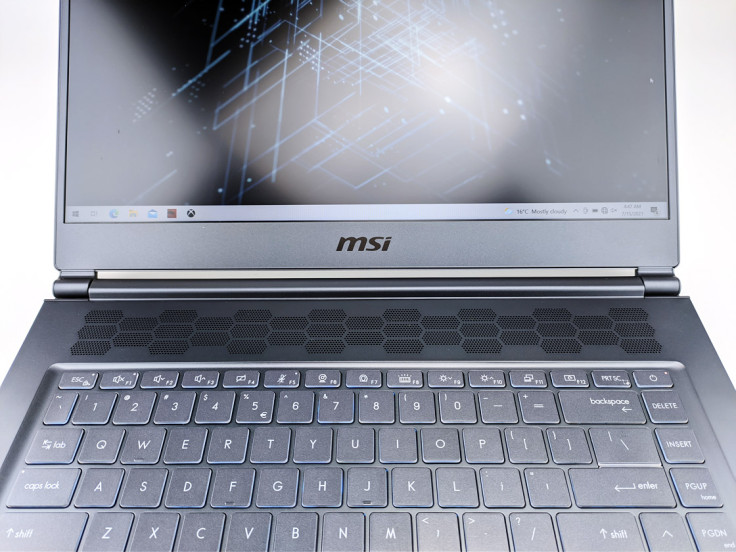 Powerful 150W Adapter and Modest Battery Life
Power hungry gaming laptops need their fix, and MSI sure came through with its 150W adapter. As a comparison, Apple's MacBook Pro 16" comes with a 96W charger, only 64% of the Stealth 15M power supply. Again, aligned with its name, the powerful adapter has a deceptively slim form factor, and doesn't give away its power, which is a big plus for its mobility.
The battery life is the only spec of the Stealth 15M that keeps it from becoming the perfect laptop. In our testing I found it to last around 3 hours with heavy use, and 4-5 hours in power saving mode. This is to be expected however when serious cooling and processing power is contained in such a slim profile: something's got to give. MSI included a 52 Whr Li-ion battery in this gaming machine, which is only half of the MacBook Pro 16's 100 Whr internal battery. The Stealth 15M is obviously built to be a heavyweight at a desk, but a middleweight fighter while on the move.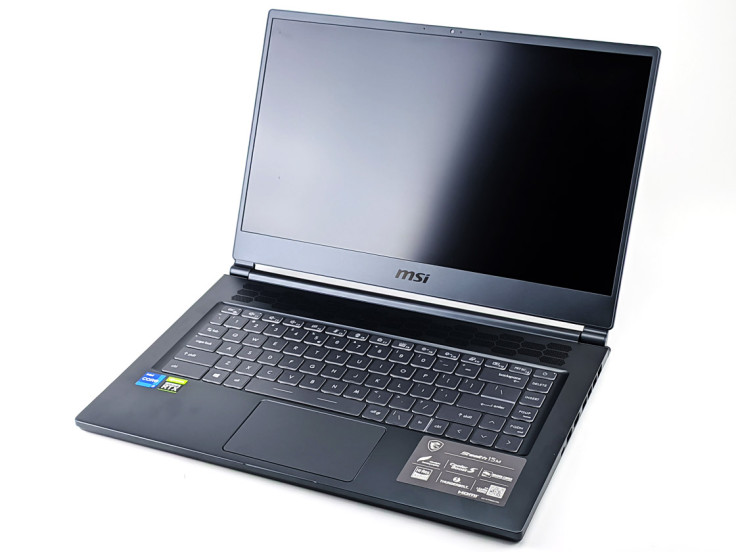 Final Verdict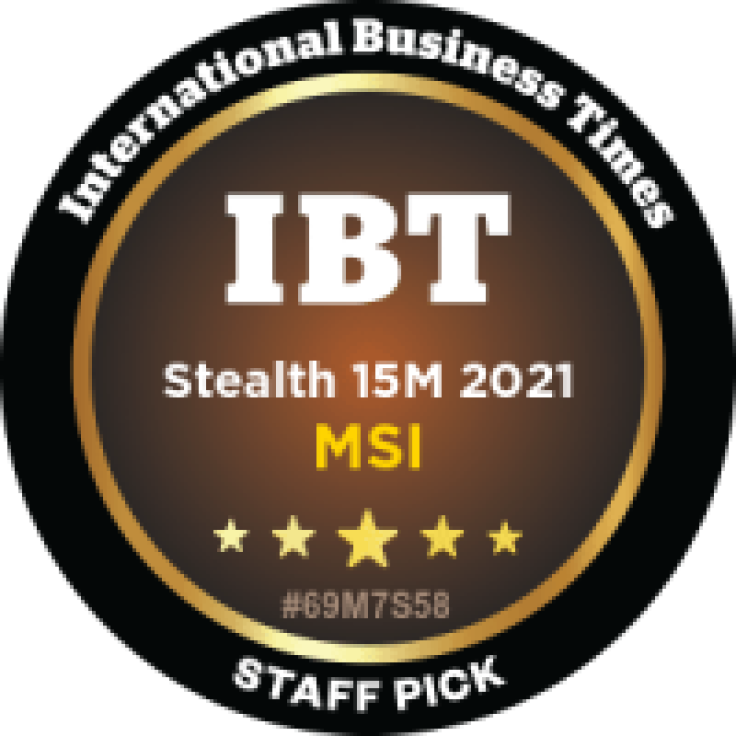 All things considered, the MSI Stealth 15M is one of the best hybrids between a gaming and business laptop. We really love the minimalist aesthetics with the squared off corners that make it look office ready, while actually being a beast underneath that can run GTA V at a buttery smooth 120 Hz FPS on max settings.
Add to it the excellent keyboard, screen and ports, this is a laptop that I recommend for those after a business laptop who also want semi-serious gaming. We're rewarding it with the IBTimes Staff Pick badge for its versatility.
Sam is a production engineer turned tech writer who specializes in seeking out gadgets that enhances productivity while still looking sharp. This is a contribution to an ongoing IBTimes review series on gadgets for Business Travelers.
© Copyright IBTimes 2023. All rights reserved.