MTV's 'Siesta Keys' Receives Criticism For Shark Shooting Video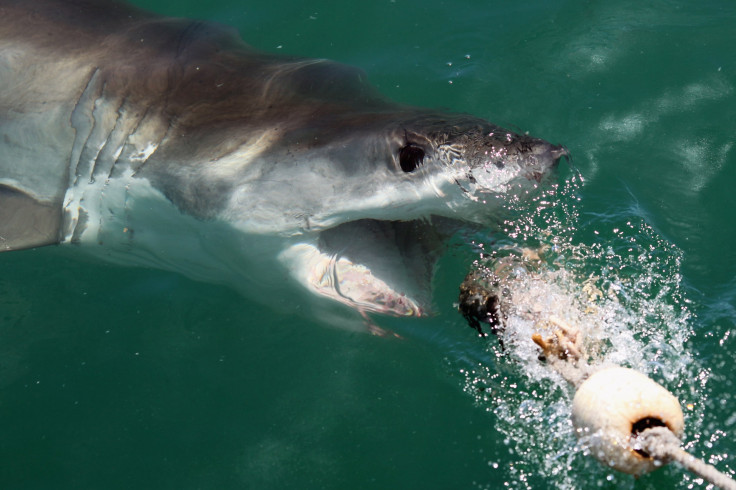 MTV's "Siesta Key" star Alex Kompothecras has come under fire from social media users after being identified as the man who repeatedly shot a hammerhead shark in its gills as it was connected to a fishing rod, according to the Miami Herald.
Kompothecras' shark shooting video went viral as it quickly began to make waves on the internet earlier this week. Social media users were reportedly able to determine Kompothecras' involvement because he sported the same red "Make America Great Again" hat and gray shirt as fans saw depicted on the show's Facebook page. The Florida Fish and Wildlife Conservation (FWC) announced its decision to launch an investigation into the video upon being alerted to it July 24.
SEE ALSO: FWC Responds To Outrage Over Viral Video Of Shark Shooting
Social media users have provided criticism towards Kompothecras behavior in the comments section of several Facebook posts, including one that was published Saturday. A post was published to the "Siesta Key" Facebook page Saturday with the caption, "Alex invited Madisson to the bonfire, and Juliette is not pleased. How do you think this will play out?" One user wrote in response, "Hopefully with no animals being harmed."
"I think they will makeup and be just fine," another user commented on the girl drama caused by Kompothecras. "Alex Kompothecras will come along and start shooting sharks with a gun to make up for his little... well yea."
A third user added, "Alex will invite both girls on his boat to go fishing. As he is throwing chum and blood in the water to attract sharks, the girls push him overboard and laugh to say thanks for ruining our careers. End of show!"
Kompothecras' actions have also led several Facebook users to announce their decision to "boycott" MTV's "Siesta Key," which has also resulted in the creation of Facebook page Boycott Siesta Key MTV. The Boycott Siesta Key Facebook page has gained more attention than the reality television show's official page, reeling into a total of 12,393 likes and 12,704 follows. MTV's page has brought in 10,450 likes and 10,881 follows.
SEE ALSO: Graphic Video Shows Shark Shot To Death, Men Laugh At Bleeding Animal
Although Kompothecras isn't featured in the July video of a shark being violently dragged by a speed boat, he's connected to the participants. The reality star is reportedly friends with Michael Wenzel and two other men who allegedly dragged the shark tied by a rope. He spoke with People Thursday about his friends' actions, which he claimed to be against.
"It would be one thing if it was something I'd done and I'd gotten caught but this is something I am 100 percent against," Kompothecras told People. "I've been fishing for 15 years in Sarasota and I'm very respectful of the profession. I love the water. I consider it my backyard and I would never consider doing something like that. I don't condone what he did and I was horrified by it."
After Florida's first shark abuse video made waves this summer, Gov. Rick Scott wrote a letter to the FWC July 28 about the steps being taken to prevent further animal abuse incidents surfacing in Florida waters. He wrote, "I encourage FWC to review Florida's fishing regulations and state statues to ensure such inhumane acts are strictly prohibited."
As previously reported, the FWC issued a statement Friday to International Business Times about their investigation plans for the viral shark shooting video. Rob Klepper, a spokesperson for FWC, told IBT, "We take this incident seriously, and share the public's concern."
Klepper and the FWC also appreciate the public's patience as "there can be many complexities with an investigation like this."
Follow me on Twitter @dory_jackson
© Copyright IBTimes 2023. All rights reserved.