Mummified Monkey Found At Former Minneapolis Dayton's Sparks Theories
The decades-old remains of a mummified monkey were discovered by crews working on the massive renovation of the historic downtown Dayton's department store building. Cailin Rogers, a spokeswoman for Dayton's Project development team confirmed the discovery Tuesday.
"We continue to find pieces of history in the Dayton's Project as we redevelop the building," Rogers said. "Unfortunately, this was one of the recent historic discoveries."
Workers found the remains while they were tearing down interior areas in the building as part of the $200 million project that includes office, retail and a food hall. Rogers said the workers found the carcass in an air duct on the seventh floor last week.
"We don't know the origin or story behind this find, but we have been working with local museums to learn more and to find homes for artifacts like this."
A photo of the mummified primate was shared Sunday by a construction worker named Adam Peterson on a Facebook page called Old Minneapolis, which is said to be a history-based page.
The intact skeleton "revealed itself in a ceiling during the renovation," the post read.
"Does anyone know how a monkey would have ended up in the rafters of an urban department store and remain there undisturbed for probably decades? ... Perhaps some of you Dayton's veterans know something about this? We'd love to solve The Mystery of the Mummified Minneapolis Monkey," the post added.
Alan Freed, who is one of the page's co-administrators said a likely answer to where the monkey came from was provided by someone who reportedly posted on the page saying a longtime Dayton's employee told him a monkey escaped from an eighth-floor pet store into the air conditioning ductwork in the 1960s.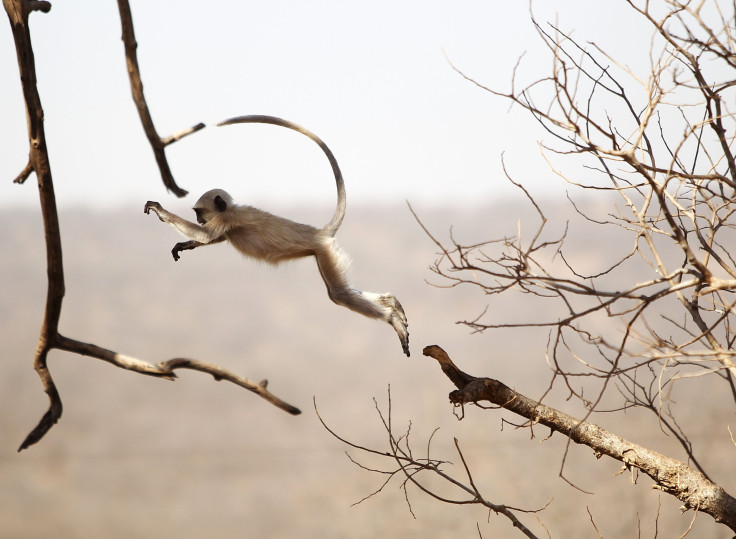 There were other theories as well that followed after the site posted a picture of the carcass.
One commenter posted a Dayton's ad, dating back to 1963, of an exotic pet sale, which included two kinds of monkeys.
In another comment, an ex-Target employee recalled a maintenance man, who worked at Dayton's for 50 years, and told him about a monkey that escaped into the ductwork from a pet shop on the seventh or eighth floor and that the primate met its untimely end at the hands of a blade from an exhaust fan.
"My dad once stole a monkey from a Dayton's display back in the '60s," Robbinsdale Mayor Regan Murphy wrote on Twitter Tuesday afternoon.
Murphy claimed he learned of the escapade from some of his late father's closest friends.
"After he died in 2001, I went on this fishing trip with his best friends, and they started telling stories," Murphy added. "He and his buddy Tom skipped school and took a bus downtown, and saw the monkey in a cage or some kind of display."
The boys reportedly used a jacket, "brought it home to Tom's house" and left it there alone, Murphy continued.
Murphy was told their pet project did not last too long. The monkey reportedly trashed parts of the home and had no curiosity about the bathroom, he said.
"They went back in the store, put him on an escalator and left the store," Murphy concluded.
© Copyright IBTimes 2023. All rights reserved.