Music Critic Says Sales Do Not Determine True Popularity Of K-Pop Groups; Fans React
A popular music critic in South Korea has said neither album sales nor streaming data encapsulate the true popularity of a K-pop act, claiming that the numbers are merely a result of bulk buying or streaming parties.
BTS' Label HYBE recorded over 10 million sales in the first half of 2022, thanks to the tracks from BTS, Seventeen, fromis_9, TXT, ENHYPEN and LE SSERAFIM.
But while the numbers seem impressive, former editor-in-chief of music critique magazine IZM, Jung Min-Jae, said groups who sell millions of albums are not exactly popular among South Korea's general public.
"I don't think they reflect the general public's reaction in terms of whether the release was popular and widely listened to among the masses," Jung, who is also a member of the Korean Music Awards' selection committee, said in a recent interview with Korea JoongAng Daily.
"A significant contribution to this is due to fans buying in bulk… Let's say 10 fans each buy 100 copies of an album. It doesn't mean that 1,000 people purchased that album," the critic added.
Nowadays, it is common to see K-pop groups outdoing each other with album sales, YouTube video views and streaming data. However, the pop culture critic belittled these numbers saying the popularity of a K-pop track is not measured by such metrics but by the reaction of the general public to it. For instance, he mentioned a 2021 song by girl group Aespa, titled "Next Level," which became a hot topic on social media for its unusual lyrics and song structure.
The music critic also made an analysis of the global success of BTS.
He said before the Korean supergroup released their English songs, their old hits such as "DNA," "ON" and "Boy with Luv" had also entered Billboard charts but dropped after a couple of weeks. This means the songs made it to charts because of their loyal fans and not the general listeners, Jung said.
The comments were met with both applause and criticism on social media. Some people lauded Jung for his "bravery" in pointing out what was obvious in K-pop, while others lambasted him for his observations.
"Who is this Jung Minjae and why do I agree with all the things he says here? I think he's got steel balls from stating all of his opinions. I respect him for that," one K-pop fan commented.
Another one agreed and said, "Everything Jung Minjae said in this article! kpop does offer some real gems --- songs, performances, songwriters --- but in general the hype is a big illusion propped up by fandoms and fans' obsession with numbers, not necessarily by good music. i say this as a kpop fan."
However, a BTS supporter disagreed with his opinion on the septet.
"Jung Minjae, I have to disagree. BTS is the only boy group alongside BIGBANG to have multiple huge hits. BTS isn't like boy groups of today with low digitals," the person tweeted.
In 2019, Jung warned that the Hallyu (Korean) wave may die in 10 years if entertainment agencies continue to prioritize profit over quality of content.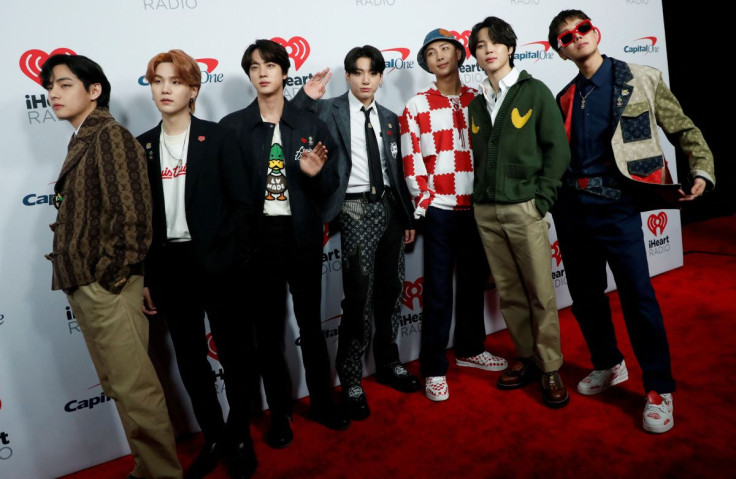 © Copyright IBTimes 2023. All rights reserved.