Musk's Chilling Tweet Confounds Followers And Russia May Have Something To Do With It
KEY POINTS
Elon Musk helped Ukraine with its internet service issue
He started sending Starlink satellite kits to the war-torn country in March
Musk has been vocal about death but his tweet wasn't received well by his followers
Twitter followers of Tesla CEO and billionaire Elon Musk were in a tizzy following his chilling tweet that confounded many and may be connected to Russia, according to reports.
Musk has tweeted about death before, but that was in broad philosophical terms. However, this one is too dark, personal, and somehow, out of character. Unlike his previous tweets trolling people or announcing the latest updates about his companies, this one is somehow, out of character.
"If I die under mysterious circumstances, it's been nice knowing ya," Musk tweeted Sunday. But it was not received well by his followers.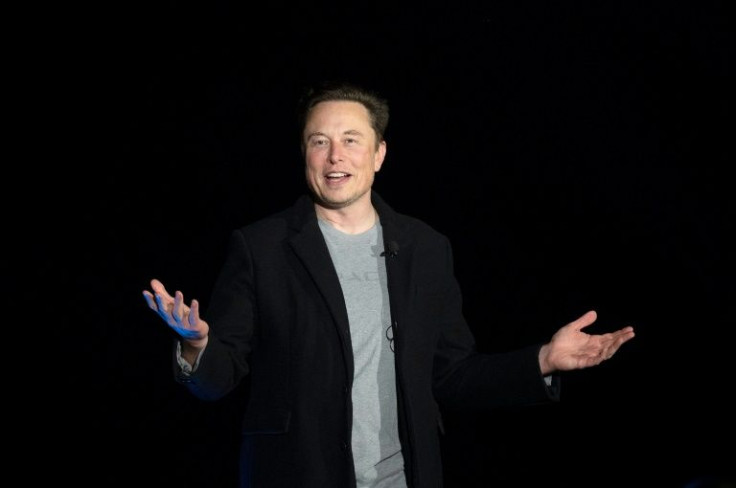 "No, you will not die. The world needs you to reform," one Twitter user commented while another asked, "Why would you even play like that?"
Before this tweet, the tech mogul shared a post that appears to be a communication from a Russian officer. The letter alleged that the Tesla CEO is involved in "supplying the fascist forces in Ukraine with military communication equipment."
In another post showing the translated version of the communication, the sender alleged that "According to our information, the delivery of the Starlink equipment was carried out by the Pentagon."
Apparently, the source the communication is referring to is "the testimony of the captured commander of the 36th Marine Brigade of the Armed Forces of Ukraine, Colonel Dmitry Kormyankov."
It also threatened the tech mogul saying, "And for this, Elon, you will be held accountable like an adult - no matter how much you'll play the fool."
Musk started sending Starlink satellite kits, which come with a mounting tripod, a Wi-Fi router and an antenna–to Ukraine in March, shortly after the vice prime minister of Ukraine and minister of digital transformation Mykhailo Fedorov implored the Starlink CEO for help because the country's internet services were disrupted by Russia's attacks at the time.
The billionaire has been vocal about death and previously said it is critical to human progress, underlining that he is not a fan of immortality. "It is important for us to die because most of the time people don't change their mind, they just die," he said in an interview with the Wall Street Journal's CEO Council Summit in December.
"If you live forever, we might become a very ossified society where new ideas cannot succeed," Musk noted.
© Copyright IBTimes 2023. All rights reserved.
FOLLOW MORE IBT NEWS ON THE BELOW CHANNELS