Muslim Face Veils Not Required For Religious Women, Ruled Pakistan's Islamic Body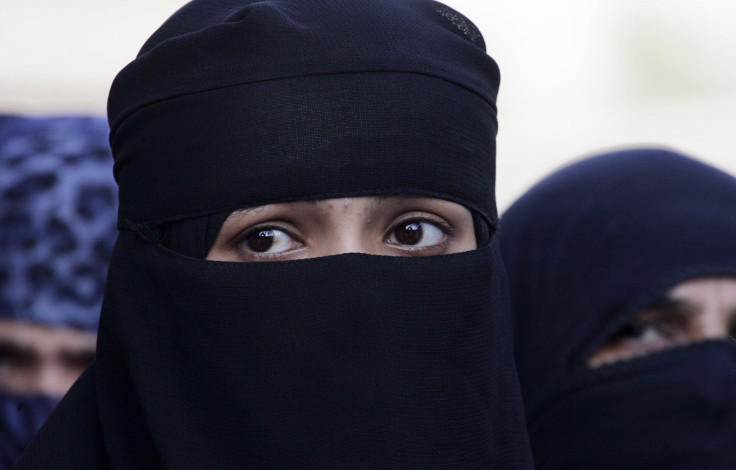 It is not mandatory that Muslim women cover their faces or wear burqas that cover their wrists and feet, Pakistan's constitutional Islamic body ruled Monday. The Council of Islamic Ideology, which advises the legislature on Islamic laws, announced at its two-day meeting there is nothing in religious precepts that requires women to cover their faces, the Daily Pakistan reported.
The announcement came at the council's 200th session, where chairman Maulana Muhammad Khan Sheerani explained the ruling. "Covering the face and other parts of the body is not mandatory. But still it is good to follow ethics and have a careful attitude in society," Sheerani told Pakistani media.
Some of the ruling's supporters encourage the wearing of niqabs -- veils that cover women's faces -- but acknowledge it should not be a requirement. One member, Samia Raheel of the Qazi Jamaat-i-Islami party, strongly supported the ruling even though she herself wears a niqab.
Pakistan Overview | FindTheData
The ruling follows complaints from Pakistan's interior ministry that women had not been following protocol to register for computerized national identity cards because it required they reveal their faces for the photographs. It is believed the ruling may help resolve the issue, according to IBN Live.
Rulings are not binding but are suggestions offered to the government. However, all laws passed by the government are run by the council to determine whether they go against the teachings of Islam. The Council of Islamic Ideology was established in 1973 to help "Islamasize the laws," according to IBN Live.
In the same meeting, the council also declared that transgender women have a right to family inheritance and their parents should not disown them.
The council did uphold its ruling that girls and boys should be educated separately, even during early education, calling coed schools an "unhealthy practice," according to the Daily Pakistan. It recommended that the country end its coeducational system "as soon as possible." The council also recommended that two women-only universities be established.
© Copyright IBTimes 2023. All rights reserved.
FOLLOW MORE IBT NEWS ON THE BELOW CHANNELS