'My Hero Academia' Chapter 301 Summary, Spoilers: Todoroki Family's Origin Story
KEY POINTS
The chapter shows Rei and Enji's union
Touya wants to train and surpass All Might
"My Hero Academia" Chapter 301 is releasing Sunday
The manga continues to delve deeper into the past lives of various characters. The latest leaks and spoilers for "My Hero Academia" Chapter 301 suggests fans will learn more about the Todoroki family.
Twitter user redandblonde420 translated and shared the summary for "My Hero Academia" Chapter 301. The chapter starts with a flashback scene showing Enji meeting Rei's family as he decides to propose to her.
Rei's family believes she is a great match for a top hero like Enji. Later, Rei and Enji get married and start their family.
The panel changes to the present timeline showing Rei at the hospital. She tells Enji she is not well and that's why she has come to see him.
Meanwhile, Dabi is shown talking to himself about how Enji is too strong and wouldn't die so easily because he is his father. But he wants Enji to suffer and see the look on his face. He calls out Enji, Rei, Natsu, Fuyumi and Shoto and wants them to look at him in the pit of hell.
"My Hero Academia" Chapter 301 shifts to the flashback when Enji stops young Touya's training. Touya urges him to train but Enji refuses as he feels his son is not ready yet.
The scene changes to Enji and Rei in the hospital talking to the doctor about Touya's condition. The panel switches back to Touya telling Enji he can tolerate pain and burn. Little Fuyumi is worried about Touya getting hurt.
Little Touya announces he wants to get past All Might and that his father is responsible for igniting the fire in him. However, Enji breaks his heart when he reveals he can never surpass All Might.
Later, Natsuo is born and Enji is busy trying to be as powerful as All Might. Meanwhile, Touya is training harder and wants Enji to notice his efforts. Enji wants him to stop overexerting and go out to see the world and meet other kids.
Touya is in no mood to listen to Enji and start to use his quirk. Rei wants him to cool down but Touya declares the fire in him will continue to burn and this marks a change in his life. He starts addressing Enji as Endeavor instead of father.
Toward the end of "My Hero Academia" Chapter 301, Touya attacks little Shoto and the flashback scene ends. Back in the present time, Rei tells Enji she is equally responsible for Touya becoming Dabi.
The ending of the chapter reveals that Rei comes from a prestigious family called Himura.
"My Hero Academia" Chapter 301 is scheduled to release Sunday. Fans can read the chapter online on Viz and Manga Plus.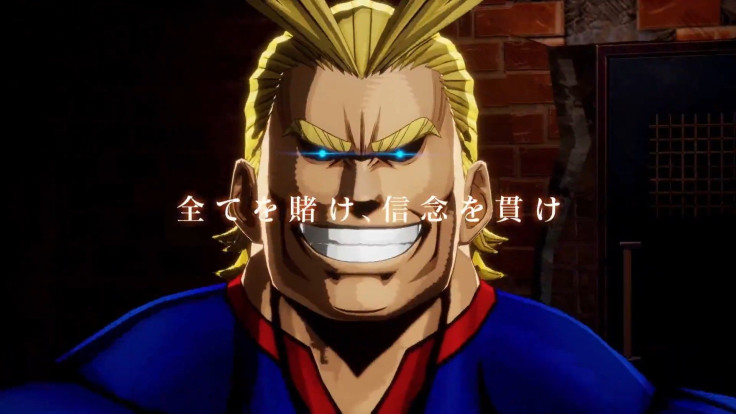 © Copyright IBTimes 2023. All rights reserved.