'My Hero Academia' Chapter 330 Spoilers: A Villain Welcomes Star And Stripe
KEY POINTS
Star and Stripe and Shigaraki face each other in the new chapter
The chapters are available on Viz and Manga Plus
"My Hero Academia" Chapter 330 is releasing Sunday
Before Star and Stripe could even enter the Japanese airspace, she gets a hostile welcome from the leader of the League of Villains. "My Hero Academia" Chapter 330 is expected to address the cliffhanger moment from the previous chapter.
The leaks, spoilers and raw scans of "My Hero Academia" Chapter 330 are expected to release this Thursday. But it appears the mighty hero from the west will share tense moments with Shigaraki who has arrived on a Nomu.
What looks like Shigaraki's attempt to mock Star and Stripe's flying convoy, which comprises of airplanes that resemble the iconic B-2 Stealth Bomber, the villain appears on a floating Nomu, which shapes itself like Star's aircraft.
It remains to be seen if Shigaraki and Star would engage in a battle of words or straight-up attack each other in "My Hero Academia" Chapter 330.
In Chapter 329, Hawks informed Best Jeanist about Star's arrival in Japan. Hawks stated he was happy to have Star on their side. Even Jeanist was excited to chat with her and ask about the vintage denim from the Gold Rush.
Suddenly, they received a call from Tsukauchi informing them about Shigaraki's appearance. He told them the villain appeared close to Star.
Earlier in the chapter, Shigraki was talking to Spinner and the other Nomus. Shigaraki stated he has a lot of villain friends around the world. So even if All Might has finished organized crime in Japan, the League of Villains can still reach out to international bad guys.
He explained once his friends start causing troubles, each country would have to prioritize their resources toward dealing with them. Spinner asked him about the obstacle and Shigaraki told him how Star can be their biggest threat and opportunity.
He mentioned the strongest woman from the west can beat them, but if he managed to steal her Quirk, the rest of the battle will be easy to win.
Spinner learned about his new role as Shigaraki's ultimate support system in the upcoming battle.
"My Hero Academia" Chapter 330 is scheduled for release this Sunday. The chapters are available online on Manga Plus and Viz.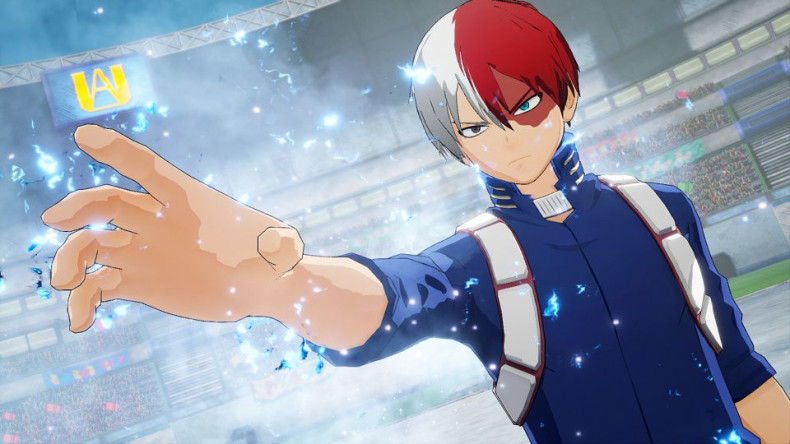 © Copyright IBTimes 2022. All rights reserved.