'My Hero Academia' Chapter 343 Leaks, Spoilers: The Ultimate Betrayal
KEY POINTS
"My Hero Academia" Chapter 343 is releasing Sunday
The chapter will be out on Viz and Manga Plus
The manga is also known as Boku no Hero Academia in Japan
The heroes and villains are ready for the war and the latest leaks and spoilers of "My Hero Academia" Chapter 343 are hinting at the tension rising in both camps.
A Discord user named Rukasu shared the leaks of "My Hero Academia" Chapter 343. The chapter starts with All For One saying that lies don't work on him because of a quirk he stole from a man several years ago.
Later, he calls Yuuga Aoyama's mother and disguises the conversation about wine. He says he wants a Macallan and she reveals her son can deliver the same to him the next day.
Elsewhere, Deku heads out to meet with the Aoyamas. He is surprised to see Yuuga in "My Hero Academia" Chapter 343. Deku is confused to see him, but he tells the former that his parents' lawyers helped him get out of prison.
Deku wants to tell his friends but Yuuga stops him and asks if he wants to know All For One's real plan.
Yuuga then goes on to reveal All For One's evil motives to bring Japan on its knees and take complete control of all the necessary things that run a country.
However, Deku tells him that the heroes won't let that happen as they will fight the villains with all their might. For some reason, Yuuga apologizes to Deku and starts crying.
Suddenly, All For One appears behind him, leaving Deku shocked. All For One praises the Aoyamas for their actions.
He asks Yuuga if his parents told him about the final plan to lure Deku. Yuuga confirms his parents have promised All For One's world will be a better place.
Deku is furious and yells at Yuuga who, at this point, is bowing and crying. But suddenly, Yuuga turns and shoots a laser at All For One who is able to dodge the attack.
Deku calls Yuuga's performance realistic and the latter says that it was the only way to trick someone like All For One.
"My Hero Academia" Chapter 343 is releasing Sunday. Fans can read the chapter online on Manga Plus and Viz.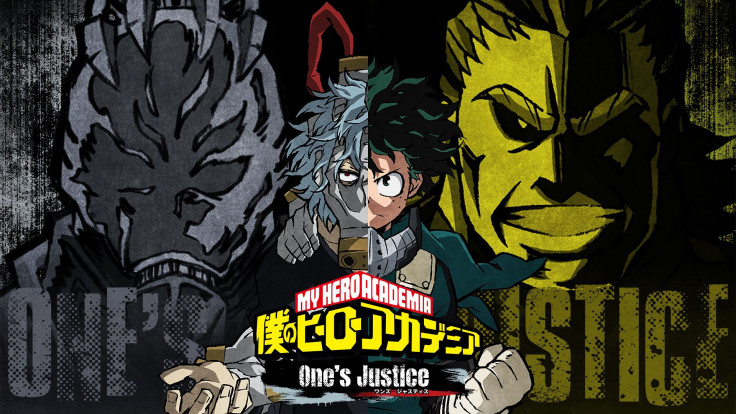 © Copyright IBTimes 2023. All rights reserved.