'My Hero Academia' Chapter 350 Postponed; New Release Date And Spoilers
KEY POINTS
"My Hero Academia" Chapter 350 is delayed
The new release date of the chapter is out
The manga is based on Kohei Horikoshi's original work
Shoto wants to know why Dabi did not come home all these years. "My Hero Academia" Chapter 350 is expected to reveal Dabi's backstory. However, fans will have to wait for this revelation as the manga is on hiatus this week.
"My Hero Academia" Chapter 350 will release on April 10 instead of this Sunday. Fans are expecting to see Shoto and Dabi's confrontation when the manga returns.
The final page of the previous chapter confirms that there is more to Dabi's story than what Shoto or the heroes know.
In the last chapter, titled "Battle Flame," Deku blasted his way across the ocean using a combination of Fa Jin, Float and Air Force. However, he was annoyed because he was not hitting the much-needed speed.
He noted he had no anchors for his Black Whip to sling off and use his Faux 100% technique. Suddenly, the Second User of One For All appeared and told him to maintain his composure.
He reminded Deku that his suit won't be able to handle 100% of One For All's power. He asked Deku if he was planning to injure himself before even reaching his destination.
The Second User further asked if he activated the Meta Ability, and Deku said yes. The user reminded him that using the Meta Ability should be their last resort. He also told Deku to trust his friends.
On Okuto Island, Froppy and Uravity were relieved that Deku was gone. Himiko told Ochako, Uravity and Froppy that she was done with the heroes and will do what she really wanted to do. Uravity said she, too, will live the way she felt right for her.
In Kamino Ward, Dabi was burning everything down while comparing the current events to what happened in Hosu. Inside the fire tornado, Shoto, Kido, Onima and Burnin confronted Dabi, who was ridiculing Endeavor for sending his son and three sidekicks.
Shoto announced that he was not sent by anyone to fight the battle but he wanted to stop him at all costs.
"My Hero Academia" chapters are available on Manga Plus and Viz. Kohei Horikoshi is the creator of the manga.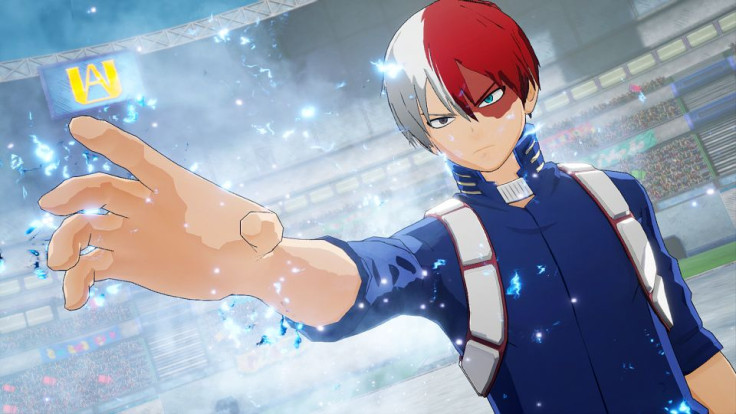 © Copyright IBTimes 2023. All rights reserved.