'My Hero Academia' Chapter 352 Not Releasing This Week: New Release Date, Spoilers
KEY POINTS
"My Hero Academia" Chapter 352 is delayed
The chapters are available on Manga Plus and Viz
The series is based on the original work by Kohei Horikoshi
Shoto Todoroki has finally unleashed his new move called Flashfire Fist: Phosphor that he made to counter Dabi. Toward the end of the last chapter, Shoto used this attack move against Dabi.
The chapter ends on a cliffhanger and "My Hero Academia" Chapter 352 is likely going to show the attack's aftermath.
However, the manga is on a hiatus and fans will have to wait to find out Dabi's fate. "My Hero Academia" Chapter 352 is now postponed to May 15.
In "My Hero Academia" Chapter 351, the Hero Almanac explained the Ultimate Move: Flashfire Fist builds up internal heat to the maximum capacity before releasing it as an attack.
Flashfire Fist is the highest manifestation of fire achieved by Endeavor. While Endeavor mastered this move, he also found out its limitations.
Meanwhile, Dabi was pumped after the little chat with his younger brother. Shoto noted Dabi was faster than him at raising the temperature and there was no hint of hesitation in his moves.
Shoto announced that he will stop him as he lunged toward Dabi. And at that point, Dabi unleashed Flashfire Fist: Hell Spider. The heroes were shocked to see Dabi whipping up Endeavor's move.
Ingenium noted that Dabi's version of Flashfire Fist was thicker and haphazard. Shoto took a direct hit and the heroes rushed toward him.
During the fight, Dabi hurled all kinds of insults at Shoto and even called him Endeavor's "half-baked puppet."
"Middle school student Izuku Midoriya wants to be a hero more than anything, but he hasn't got an ounce of power in him. With no chance of ever getting into the prestigious U.A. High School for budding heroes, his life is looking more and more like a dead end. Then an encounter with All Might, the greatest hero of them all, gives him a chance to change his destiny…," read the official synopsis of "My Hero Academia" series, as per Manga Plus.
"My Hero Academia" chapters release weekly. Fans can read the chapter online on Viz and Manga Plus. The manga is based on the story by Kohei Horikoshi.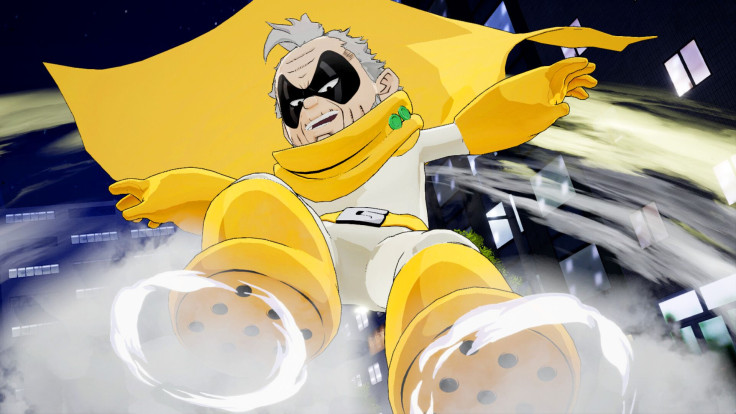 © Copyright IBTimes 2023. All rights reserved.