'My Hero Academia' Episode 290 Summary, Title Leaked: Dabi Takes The Spotlight, Gigantomachia's Arrival
KEY POINTS
Gigantomachia reunites with Shigaraki
Dabi challenges Endeavor for a battle
"My Hero Academia" Chapter 290 is set to release Sunday
The latest segment of "My Hero Academia" is rumored to focus on Dabi as spoilers and scans for Chapter 290 are out. The ongoing conflict between the Pro Heroes and the League of Villains is heading toward a mega battle.
This article contains spoilers from Chapter 290
Twitter user Atsushi shared the title and summary of "My Hero Academia" Chapter 290, hinting the chapter revolves around Dabi and Endeavor.
The chapter begins with Todoroki Rei in the hospital as she is getting ready to be discharged. The hospital staff turns off the television in her room. However, for some odd reason, it switches back on with Dabi on the screen.
In "My Hero Academia" Chapter 290, All For One tells Shigaraki that Gigantomachia's timely arrival might save his life. After Deku's deadly hit and Endeavor's attack, Shigaraki's body is in a terrible condition. All For One continues that it will not be shocking to witness Shigaraki crumble after sustaining such grievous injuries.
In the meantime, Shoto is aware that he cannot take on Gigantomachia and All For One, so he joins forces with Nejire to beat Shigaraki. However, Gigantomachia's attack throws off the hero duo.
Later, in "My Hero Academia" Chapter 290, Ingenium carries Bakugo, who is badly wounded, to a safer location away from the battlefield. Bakugo expresses his desire to fight and claim a perfect victory against Shigaraki.
The upcoming "My Hero Academia" chapter shows Dabi encountering Endeavor and Shoto. Dabi arrives with Gigantomachia. When Endeavor addresses him as Dabi, he tells the hero to call him Touya.
The scene changes back to Rei in the hospital as she learns that Dabi is Touya Todoraki. She is shocked as Dabi reveals Endeavor's past.
Toward the end of "My Hero Academia" Chapter 290, Dabi tells the heroes how he has been planning to make Endeavor's life miserable. "My Hero Academia" Chapter 291 hints Dabi will go up against Endeavor in the end.
"My Hero Academia" Chapter 290 is scheduled to release Sunday. Fans can read the latest manga chapter online on Manga Plus and Viz.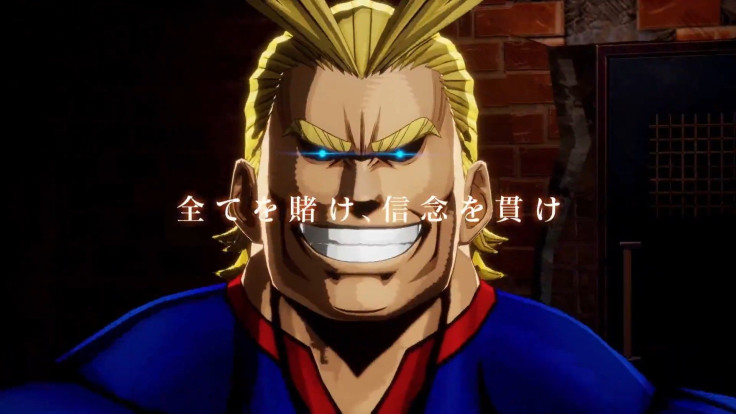 © Copyright IBTimes 2023. All rights reserved.