Naked Canadian, European Tourists Blamed For Deadly Malaysia Earthquake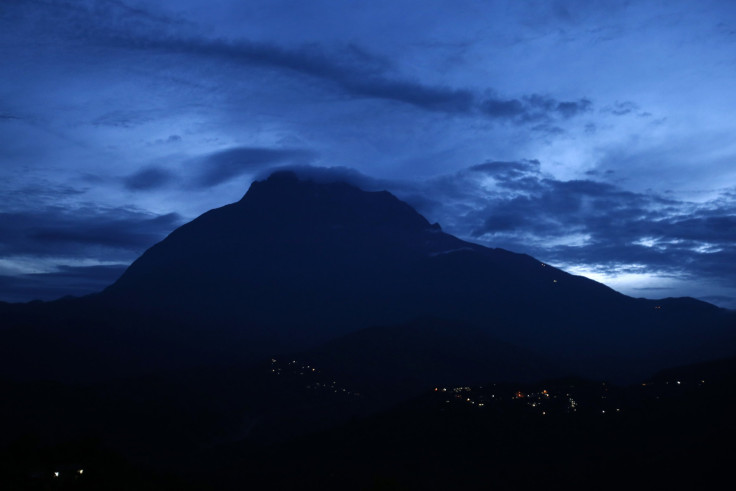 A group of 10 tourists from Europe and Canada who recently stripped naked at the peak of Mount Kinabalu in Malaysia are being blamed by a local official for causing a deadly earthquake that hit the country on Friday.
The travelers climbed to the mountain's summit on May 30 and then snuck off from the rest of their party so they could strip naked and take photos before being caught and reprimanded by a mountain guide, according to the Malay Mail Online. Five of the tourists are still believed to be in the country, and local officials have said they will be barred from exiting. The group is expected to face charges of gross indecency.
"Only after will we kick them out and ban them from entering Sabah again," said Datuk Masidi Manjun, the minister of tourism, culture and environment in Sabah, the state where the mountain is located, according to the Malay Mail Online.
Locals consider Mount Kinabalu, which is located in the Malaysian state of Sabah, to be sacred and believe that it carries the spirit of their ancestors, making the actions of the foreign travelers particularly disrespectful.
"Whether other people believe this or not, it's what we Sabahans believe. When the earthquake happened, it's like a confirmation of our beliefs ... It is a sacred mountain and you cannot take it lightly," said Sabah Deputy Chief Minister Joseph Pairin Kitingan, adding that a special ritual would be conducted to "appease the mountain spirit," CBS News reported.
The magnitude-5.9 earthquake that struck Sabah has so far claimed 13 lives and caused injuries to many others. Numerous individuals climbing Mount Kinabalu sustained broken limbs, and one reportedly is in a coma after the incident. Rescuers say they are still searching for six missing climbers. The group of naked tourists included two Canadians, two Dutch and one German.
© Copyright IBTimes 2023. All rights reserved.