Naomi Judd Left Daughters Wynonna, Ashley Out Of Last Will And Testament: Report
KEY POINTS
Naomi Judd gave her husband, Larry Strickland, full authority and discretion over her properties
She also requested to have Reginald Strickland and Daniel Kris Wiatr as co-executors if Larry could not do his duty
Ashley and Wynonna's mom made her last will in 2017, nearly five years before her death
Naomi Judd opted to keep her two daughters out of her last will and testament.
Naomi, who died by suicide on April 30, left out Wynonna Judd and Ashley Judd from her last will. Instead, she appointed her husband of 33 years, Larry Strickland, as the executor of her estate, according to the court documents obtained by Page Six.
She also wanted Strickland to have "full authority and discretion" over any property that is an asset to her estate "without the approval of any court" or permission from any beneficiary of the estate.
The late musician also stated that the "Long Black Train" singer would be entitled to receive "reasonable compensation" for his services and be paid or reimbursed for all "reasonable expenses, advances and disbursements, including attorney's and accountant's fees, made or incurred in the administration of my estate."
The document also stated that if Strickland would not be able to serve as the executor due to death or any other reason, her brother-in-law, Reginald Strickland, and Daniel Kris Wiatr, the president of Wiatr & Associates, would serve as co-executors.
Naomi prepared her last will and testament on Nov. 20, 2017, nearly five years before she died. Melissa Sitzler, a senior account manager at Wiatr & Associates, a Tennessee law firm, and another individual named Abigail Muelder signed as witnesses. Both vouched that Naomi was of "sound mind, memory and understanding, and not under any restraint or in any respect incompetent to make a Last Will and Testament."
Ashley and Wynonna did not immediately return to comment about their late mom's will, according to Page Six.
Both have not given any indication of tension between them and Naomi. They even attended their mother's Country Music Hall of Fame induction a day after she passed away.
In a post on Instagram a month after Naomi died, Wynonna wrote that "the pain of losing Mom on 4/30 to suicide is so great." She admitted that she couldn't "fully accept and surrender to the truth that she left the way she did."
"I really DO know, that I'm not able to do this grieving thing all by myself and that it's okay to reach out for help. I will continue to fight for my faith, for my SELF, for my family, and I WILL continue to show up & sing," she added.
Ashley, who discovered her mom's body as she visited her the day she died, had "grief and trauma from discovery." She shared on "Good Morning America" that her mom used a firearm and died of a self-inflicted gunshot wound. She admitted it was "a piece of information we are very uncomfortable sharing."
She also paid tribute to her mom on Mother's Day by writing an emotional essay for USA Today. According to Ashley, her mom had an "unintended pregnancy" when she was 17 that "led her down a road familiar to so many adolescent mothers." She wanted to honor her mom by campaigning for a "safe, healthy and chosen" motherhood.
"My mama was a legend," Ashley wrote. "She was an artist and a storyteller, but she had to fight like hell to overcome the hand she was dealt, to earn her place in history. She shouldn't have had to fight that hard to share her gifts with the world."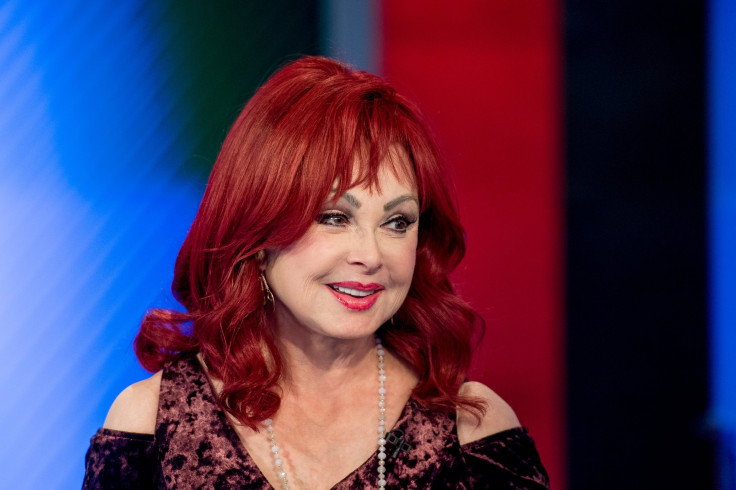 © Copyright IBTimes 2023. All rights reserved.
FOLLOW MORE IBT NEWS ON THE BELOW CHANNELS