Naomi Judd Opened Up About 'Life-Threatening' Depression Before Death
KEY POINTS
Naomi Judd said she battled "completely debilitating and life-threatening" depression that led to several stints in psychiatric wards
She shared that she didn't get off the couch for two years after she and her daughter Wynonna stopped touring in 2011
The singer admitted that she had seriously considered taking her own life at a bridge
Naomi Judd was open about her mental health struggles before she died Saturday at the age of 76.
In a statement shared on Instagram Saturday, the singer's daughter Ashley announced that she and her sister, Wynonna, "lost our beautiful mother to the disease of mental illness," though the exact cause of death was not disclosed.
Judd told the "Today" show in 2017 that after she and her daughter Wynonna stopped touring as The Judds in 2011, she didn't get off the couch for two years, falling into "extreme" and "severe" depression.
The singer admitted that she had seriously considered taking her own life at a bridge at one point.
"That's how bad it can get," she said. "It's hard to describe. You go down in this deep, dark hole of depression and you don't think that there's another minute.'"
Judd revealed that after she entered therapy, she had severe treatment resistance. She said she even underwent electroconvulsive therapy (ECT or "shock" therapy) to hopefully "jump-start" the chemicals in her brain.
Once she stabilized, she detailed her battle with depression, anxiety and panic attacks in her book, "River of Time: My Descent into Depression and How I Emerged with Hope."
Judd also got candid about her battle with a "completely debilitating and life-threatening" depression that led to several stints in psychiatric wards during an interview with ABC News' Robin Roberts in 2016.
She gave Roberts a glimpse of what she went through, saying: "I would come home and not leave the house for three weeks and not get outta my pajamas, not practice normal hygiene. It was really bad."
The singer said she thought in her dark moments, "If I live through this, I want someone to be able to see that they can survive."
Judd shared that part of her depression treatment was to confront her difficult past, which included being molested by a family member when she was 3 years old. She admitted that it was among the reasons she wrote the book because prior to that, "I never acknowledged all the bad stuff that people did to me."
During the interview, Naomi also left a message for those struggling with depression by reading a passage from her book.
"I have told my story. Now you know and you can tell yours," she read. "You're not alone. I am still here."
If you have thoughts of suicide, confidential help is available for free at the National Suicide Prevention Lifeline. Call 1-800-273-8255. The line is available 24 hours, every day.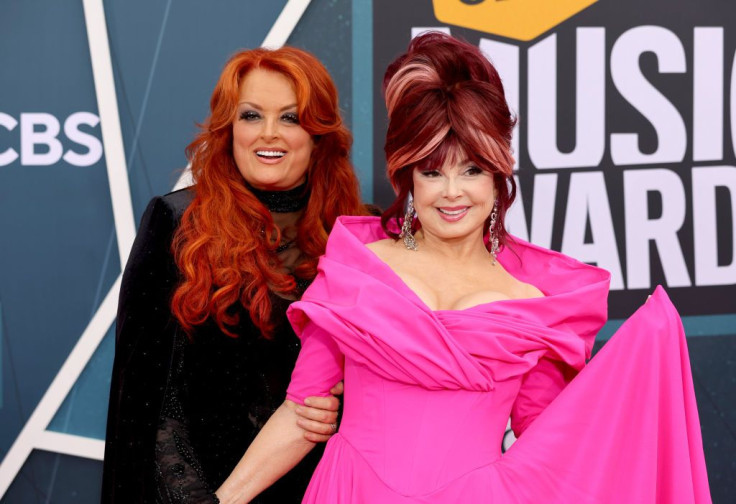 © Copyright IBTimes 2023. All rights reserved.